The former Alcoa power station in Anglesea is now just a mess of tangled steel after it was flattened by explosives Wednesday afternoon.
The six-storey structure was demolished just after 1pm following a failed attempted in May this year.
Experts from the UK were subcontracted to rig and detonate the explosives. A single towering industrial stack was left intact – deliberately spared the demolition.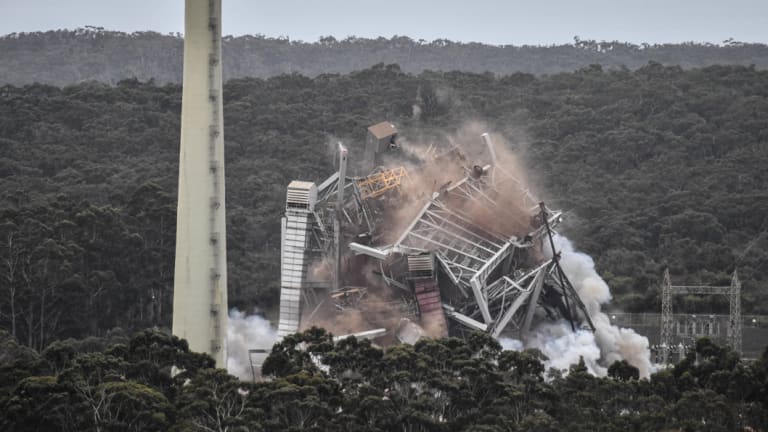 The demolition has been shrouded in controversy with Anglesea residents concerned about the possibility of asbestos being released from the former power station. However, Alcoa has insisted the demolition would not put the safety of workers or the community at risk.