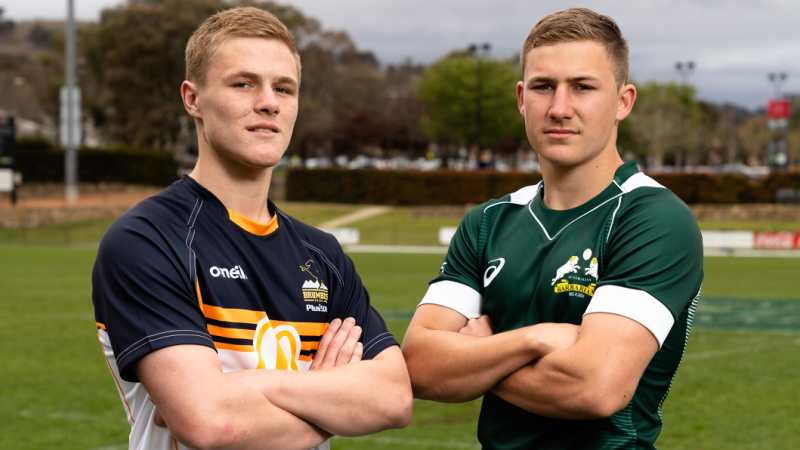 Loading
Smith said he was confident his boys could finish the week on a high and praised the new tournament as a genuine avenue for the future stars of Australian rugby.
"It's been a tough week with games every second day so there's been sore bodies but all the boys have enjoyed it, there's been some good team bonding," Smith said.
"With the stopping of under-20s, the ARU needed to do something and they've kind of replicated the program in New Zealand which has worked wonders over there, so hopefully it does something similar for us here.
"It'll be a tough game against the Baa-Baas and there's a fair few Canberra boys in that team so it'll be a bit of grudge match. They'll throw the ball around and so will we and hopefully we get that third spot."
The Barbarians are camped at the AIS and captain Liam Prendergast said they have their tails up after thumping wins over Sydney City and the Melbourne Rebels.
"Our bodies are really starting to feel it but we're very keen to get into it and play and try and get a result as the Baa-Baas are normally up there," Prendergast said.
"Our league boys really embrace the Baa-Baas style and are always looking to get an arm free for an offload or shoot a line and get a big whack on as is the league tradition.
"If the boys come out blaring I reckon we can get them. Just got to keep what we've been doing all week because as a Baa-Baas side we've come together well."
UNDER-19s NATIONAL CHAMPIONSHIP FINALS (all games at Viking Park)
7th place: Sydney Rays v Western Force, 9:30am
5th place: NSW Country Eagles v Rebels 11:00am
Third place: Brumbies vs Barbarians, 12:30pm
Final: Queensland Country vs Brisbane City, 2pm
Eamonn Tiernan is a sports reporter with The Canberra Times