Loading
"Test level is definitely a step up from Super Rugby, and that's what I expected," Samu said. "It's been good. A few challenges along the way, but I'm enjoying it.
"I got a bit of bone bruising and ligament damage on my knee, but it's coming along well so hopefully I'll be back into it [soon] and get on the spring tour.
"I've been training a lot with Tevita and we've been aiming for the same thing, so that's been good [for motivation]."
Melbourne-born Samu has returned to Australian rugby after a stint with the Canterbury Crusaders, where he won back to back Super Rugby titles in the past two seasons.
Loading
But Samu had to weigh up the chance to go back to back with the Crusaders, or start his Wallabies dream in 2017 after the Brumbies tried to lure him back across the Tasman 12 months ago.
Samu made the tough call to turn down the Brumbies approach last year, and he's hoping short-term pain for his Wallabies hopes delivers long-term gain.
The 26-year-old hopes the long-term gain is using the lessons learnt in New Zealand to help deliver Super Rugby success to the Brumbies and playing for the Wallabies at the World Cup next year.
"I was close to coming to Canberra [last year]. I had a few chats with [Brumbies coach Dan McKellar], but it didn't end up happening and I signed on for another year in New Zealand," Samu said.
"I thought another year of Super experience in New Zealand would do good for me and obviously it paid off.
"I've always said if I was going to come back to Australia, the Brumbies would be my first pick. So it's a win there, Canberra is nice and quiet, not as busy as the other places where Australian teams are."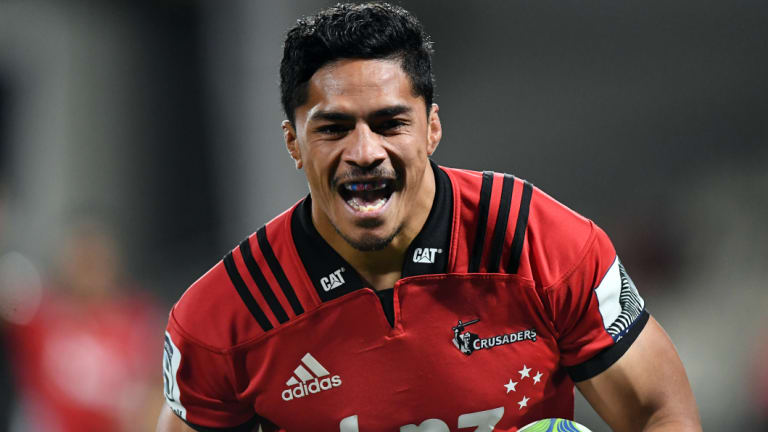 The Brumbies and Wallabies eventually got their man and Samu looms as a key back-row addition for the Super Rugby campaign and a hard-nosed recruit to boost the Wallabies' World Cup chances.
The Brumbies have recruited smartly, adding Samu, veteran Wallabies prop James Slipper, former Waikato speedster Toni Pulu, NRL rookie Tom Wright and ex-NSW Waratah Irae Simone to bolster their squad and chase a finals berth.
Softly-spoken flanker Samu will add a championship-winning mentality as part of a back-row combination with David Pocock, Rob Valetini, Tom Cusack, Lachlan McCaffrey and Ben Hyne.
"I'd like to try to bring a lot of what they do [at the Crusaders] back to the Brumbies. Probably a bit of experience and that mentality [of winning as well]," Samu said.
"It was hard to leave Christchurch, leaving my friends over there. But I wanted to come back to Australia to be closer to family, and the biggest goal was to play in the World Cup. To do that with the Wallabies would be pretty special."
Chris Dutton is the sports editor at The Canberra Times.