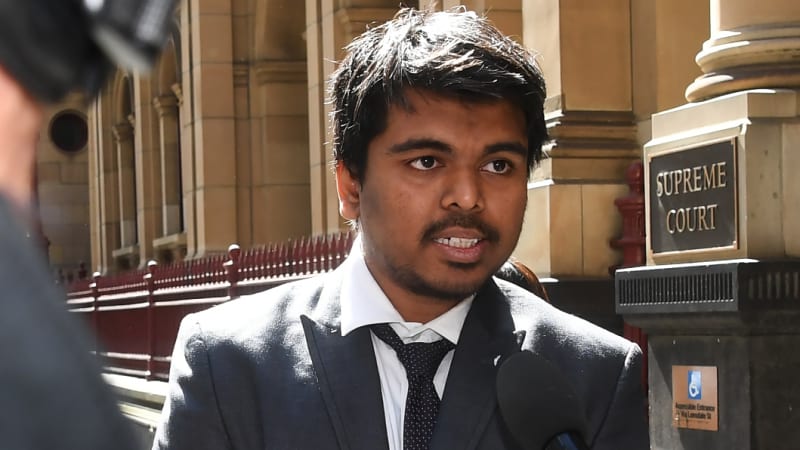 Mr Naik, who represented himself in court, believes the same examiner marked the assignment on both occasions and claimed Monash did not follow proper protocols.
He also sought extra time because of a disability but the university rejected his request for special consideration, leaving him without enough time.
"The time they provided was not at all reasonable given the magnitude of the task," Mr Naik said in September, stating at the time that he was confident he could win the court battle.
Justice Melinda Richards said in a hearing last month she was not sure she even had the power to give Mr Naik what he sought.
"My preliminary view is that the most I would be able to order is for the university to reassess the video essay," she told the court.
Loading
The university's lawyers asked her to resolve the case without a trial, claiming it was too weak to succeed.
On Friday when handing down her decision, Justice Richards told Mr Naik: "I encourage you to move on."
She said it was "not the end of the world" to fail an assignment and told Mr Naik he would have to pass only one more subject.
"I understand you will be disappointed by this outcome," she said, adding that the mark could not be undone.
She advised Mr Naik to consider his legal options as she ordered him to pay the university's legal costs, understood to be about $8000.
"I am on financial hardship and will not be able to pay costs," Mr Naik said in court.
Outside the court on Friday, he said, "Life doesn't end here."
He said he still wanted to pursue a career as a journalist.
"I respect the judgment and we'll see where to go from here," he added.
"Sometimes things don't go your way, doesn't mean that you were wrong."
Mr Naik has also taken his case to the Victorian Equal Opportunities and Human Rights Commission and the Victorian Civil and Administrative Tribunal which deferred any action pending the court outcome.
He previously tried to get the assignment result overturned by the Human Rights Commission and the Ombudsman but those bids were unsuccessful.
AAP