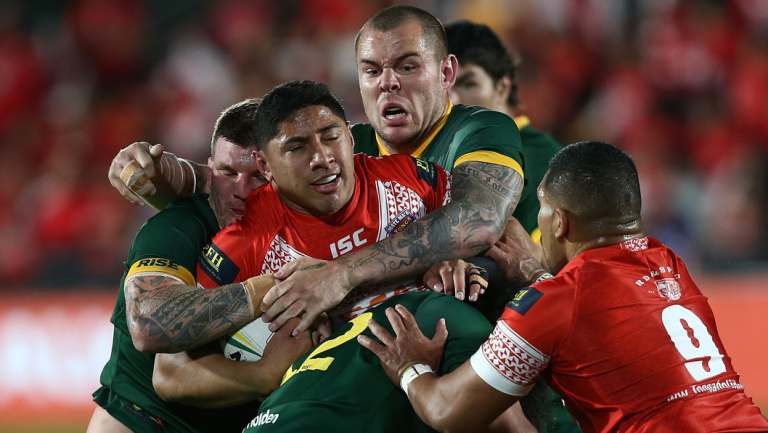 Loading
''This game would have got a great crowd back in Australia, but we all witnessed what happened tonight. It was fabulous. We have to keep going and can't rest on our laurels and say, 'How good was that?'. We need to continue to make sure we play more games.''
The British Lions are expected to tour Down Under at the end of next year, but the international calendar is still being finalised.
The other debate will be which players remain in the green and gold, especially with the likes of Michael Morgan, Greg Inglis, Cameron Munster, James Maloney and Matt Gillett – as well as Kalyn Ponga – all to figure in the selection debates should they maintain their form.
Tonga coach Kristian Woolf also remains in the dark about their schedule, although a Test against New Zealand has been locked in for June. They have proven they can rumble with the big boys, and it would be extra special if they could retain a gun player like Tevita Pangai Junior, who is also eligible for NSW and Australia and could be swayed by the Origin cash grab.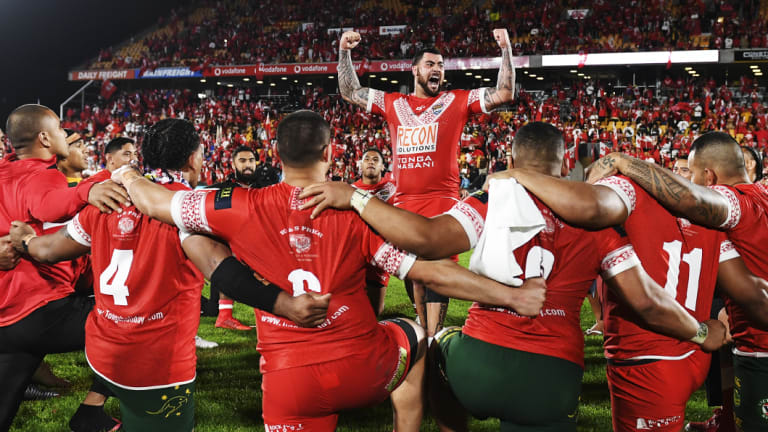 ''I've had a couple of conversations since [Friday] and my understanding is there is a Test against New Zealand for next year in June – that will be a massive opportunity for us in a massive occasion,'' Woolf said. ''We can't speak highly enough of the support. Even though we weren't a winning team tonight, you could see all the people hanging around. There was no disappointment from them. The more games we get the more competitive we will be.
''New Zealand is the next step, and the conversations we've had today were all around our other opportunities against a travelling British Lions, Australia again, Samoa, just a lot more Tests and big opportunities, and against tier-one nations. That's what we want and how we will get better.''
Tongan players received $3000 for the week in New Zealand, with the Kangaroos taking a $17,000 pay cut to ensure the match went ahead. ''Tongan Rugby League has almost always lived game by game, outside of a World Cup, and you never quite know when your next game is coming up,'' Woolf said.
Loading
''And when you do know it's coming, you've got six or seven weeks in advance, so everything is a rush in terms of planning. The real positive is we've got a Test locked in and we'll be better prepared than we were tonight.''
Such is the hype around Tonga they are expected to head the fourth group at the 2021 World Cup, which will mean there is no likely clash with the heavyweights like Australia and New Zealand until the finals.
Andrew Fifita showed his passion after the game as he addressed the group, while Kangaroos' back-rower Felise Kaufusi showed his appreciation for his country of heritage by performing a second Sipi Tau long after full-time.