Like the iPhone, the iPad Pro now features no headphone jack, so you'll need to use that USB-C port with an adapter to listen using standard 3.5mm earbuds.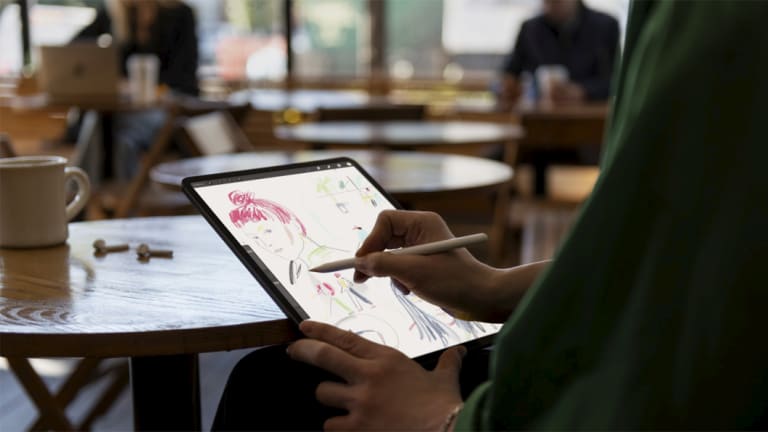 Despite a new solid-looking metal edged design that recalls older iPhones, the new iPad Pros are all just 5.9mm thick, making them the thinnest iPads ever, according to Apple. Due to the removal of the chunky bezels, there has been a 25 per cent reduction in volume over the previous models.
In addition to working with new keyboard stands and a redesigned Apple Pencil (which now attaches magnetically to the tablet and charges wirelessly while it does so), Apple says new internals makes the iPad Pro powerful enough to replace most computers. In fact the company claimed it was faster than 92 per cent of portable PCs, and boasted that it could produce nicer game graphics than Microsoft's Xbox One S console. (Although it does cost four times as much.)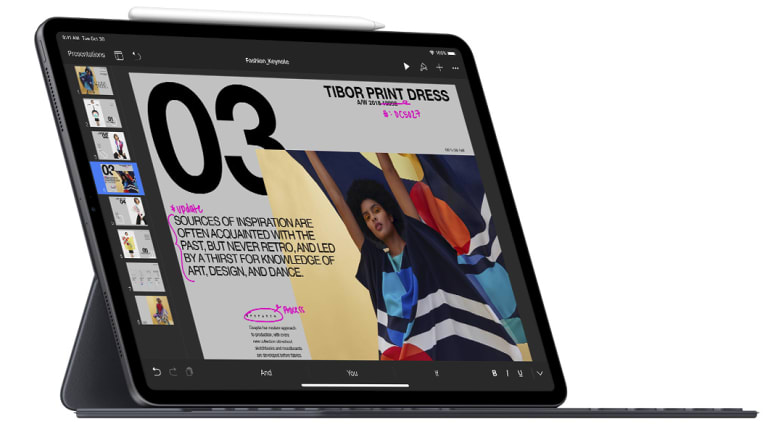 The new seven-nanometre A12X Bionic chip has been created especially for the device, offering up to 35 per cent faster single-core performance, and up to a 90 per cent boost during multi-threaded tasks, compared to the previous iPad Pro. Adobe showed off a full version of Photoshop CC on iPad, which will be available next year.
In Australia the new iPad Pro will start at $1229 for the 11-inch model ($760 more than the starting price for the standard non-Pro iPad) and $1529 for the 12.9-inch. Both come with Wi-Fi connectivity only and 64GB of storage, though you can pay more to add 4G or up to 1TB. They will be available on November 7.
Loading
iPads make up a decent chunk of Apple's business, although are nowhere near as lucrative as its smartphones. In its Q3 results, Apple reported 11.6 million iPads sold for a revenue of $US4.7 billion ($6.6 billion), versus 41.3 million iPhones sold for a revenue of $US30 billion. Compared to iPads the company sold far less Macs, at 3.7 million, but customers paid slightly more for them overall with a revenue of $US5.3 billion. Apple doesn't break out the numbers on how profitable each segment is, but said it made a total of $11.5 billion in profit for the quarter.
The two updated Macs — both of which have been waiting for an upgrade for years — are also notably faster and more expensive than their predecessors.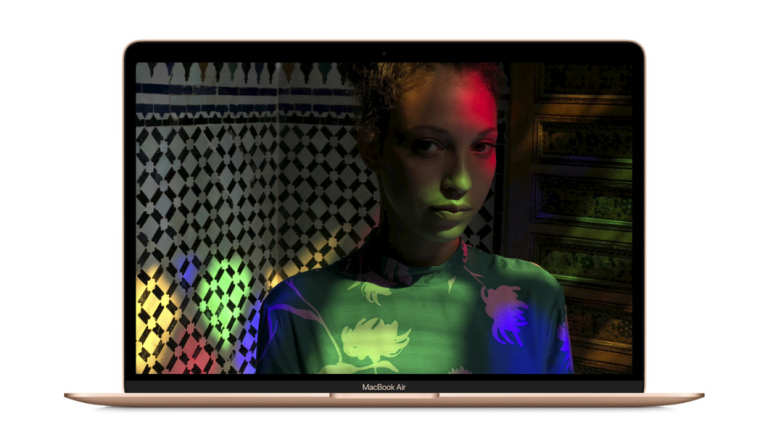 The MacBook Air has long been a favourite thanks to its lower price and light design, but the display in particular had remained unchanged since 2010. The new Air addresses this with a 13.3-inch (33.25cm) display at 2560×1600, almost doubling the resolution of the previous model.
Also new is a Touch ID sensor, Force Touch trackpad (20 per cent larger than on the previous Air), redesigned keyboard and the option of more than just the standard silver colour. It also comes in "space gray" and gold.
Internally the new Air sticks to its entry level roots with a Core i5 processor (8th Gen) at 1.6GHz and either 8GB or 16GB of RAM, with solid state drives from 128GB up to 1.5TB. It all comes in at 1.25kg, 100 grams lighter than the previous Air.
Unlike the previous Air, the new one drops the old USB-A ports and SD card reader, opting instead for two Thunderbolt 3 USB-C ports. This is good news in the sense that it allows the device to work with external graphics processors and the latest hubs to convert the Air into a desktop machine when needed, but you will need dongles when using most existing gear.
As with the iPhone XR Apple's idea of an entry level price-point might not appeal to everyone, but it certainly is more affordable than the high-end versions, in this case the MacBook Pro. The new MacBook Air will start at $1849 in Australia, also available on November 7. Currently Apple still sells the older Air starting at $1499.
Finally, the Mac Mini returns and is much more of a workhorse than ever before. The compact computer is configurable with a range of processor options — from Core i3 to Core i7 — and up to 64GB of 2666MHz RAM. It features full ethernet and HDMI ports, four Thunderbolt 3s and two USB-As. It's the same size as ever, comes in at 1.3kg and will start at $1249. Apple was especially keen to sell the idea of multiple connected Minis being used for software development or as compact server farms.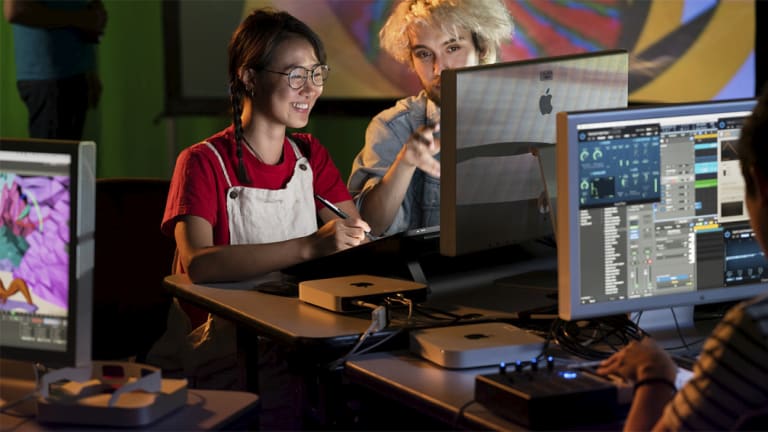 In line with Apple's push to reduce its carbon footprint and bolster its green credentials, the aluminium used on both the Mac Mini and the new MacBook Air is 100 per cent recycled. The Mini also features recycled plastics.
Tim is the editor of Fairfax's technology sections.