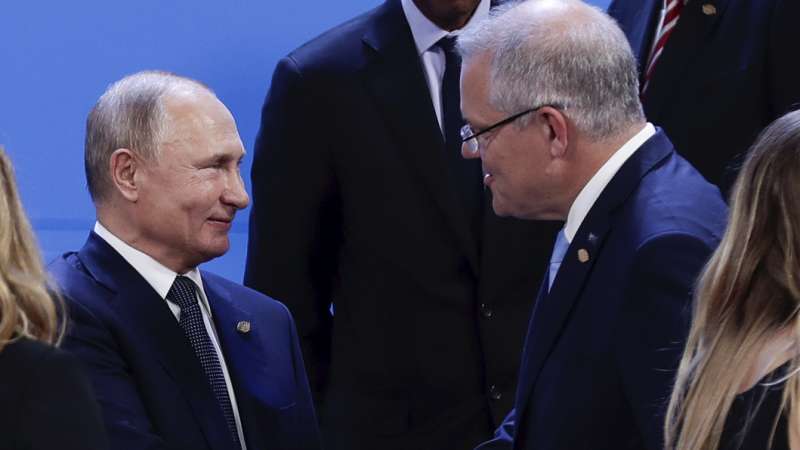 Australia and the Netherlands cooperated on the investigation into the attack on the plane when it was above Ukraine, concluding earlier this year that the missile was fired by Russian servicemen or a militia backed by Russia, and using a weapon sourced from Russia's 53rd anti-aircraft brigade in the city of Kursk.
"There is but one conclusion… namely that Russia is thoroughly responsible for the deployment of this Buk system," said Mr Rutte.
The Netherlands lost 196 people while Australia lost 38 in the crash.
Mr Morrison met Russian President Vladimir Putin on the opening day of the summit but did not have a conversation about MH17 or other matters.
Australia and the Netherlands are trying to start negotiations with Russia over the attack on the plane, but Mr Putin denies responsibility.