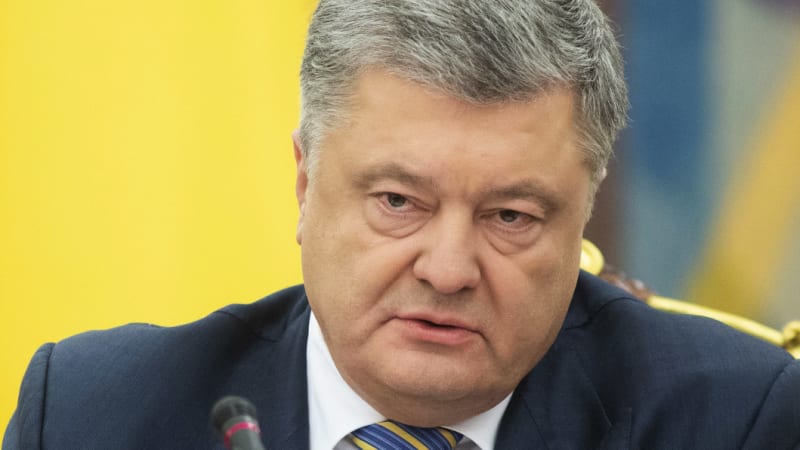 The move is likely to have a devastating impact on millions of Ukrainians and Russians with family and business links on both sides of the border. The foreign ministry in Moscow said Russia had no plans to retaliate with a similar ban on Ukrainian citizens.
Russian forces rammed, fired on, and boarded three Ukrainian ships which were trying to pass through the strait of Kerch, the seaway that links the Black and Azov Seas, on Sunday.
It was the most dangerous clash between the two sides since the last large-scale fighting in eastern Ukraine ended in 2015, and has raised fears of open conflict.
Moscow has charged the 24 crewmen it took prisoner with illegally crossing the Russian border, and sentenced them to two months in detention.
Lyudmila Lubina, Crimea's human rights ombudsman, said the sailors had been moved to Moscow.
Ukraine described Russia's actions as an illegal attempt to impose a blockade of its industrial and military ports on the Sea of Azov.
On Thursday, Donald Trump, the US President, cancelled a scheduled meeting with Vladimir Putin because Russia has not released the captured Ukrainian sailors.
The two presidents were scheduled to hold their first formal sit-down meeting since July at the G20 summit in Argentina today.
Speaking to reporters in Buenos Aires yesterday, Mr Trump said the naval clash was the "sole reason" for cancelling the meeting.
On Thursday, Michael Cohen, his former personal lawyer, pleaded guilty to lying about Mr Trump's links with Russia before he was elected president.
The clash has also exposed rifts within Europe, with British, Baltic State and Polish calls for new sanctions rebuffed by France and Germany.
Bulgarian MPs gave the go-ahead for the country to join the TurkStream, a gas pipeline project designed to re-route Russian exports around Ukraine.
Earlier in the week, Germany rebuffed calls from Ukraine and the United States for a rethink of Nord Stream 2, a gas pipeline linking the country with Russia.
Telegraph, London