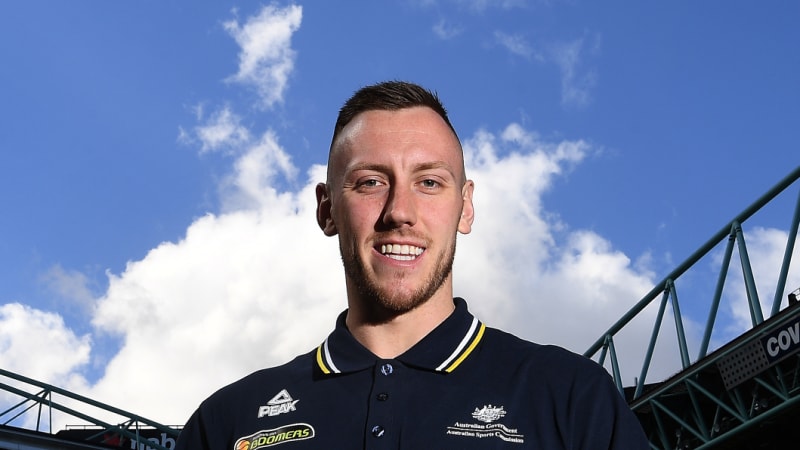 Phoenix general manager Tommy Greer has formed a strong friendship with Creek over the years dating back to their time in the SEABL with Nunawading Spectres and securing Creek before any other NBL club will be considered a coup.
Creek said in a statement he couldn't wait to help build a team from the ground up.
"It's great to be back in the NBL which I think is in the top three leagues in the world," Creek said.
"To be back in my home state is a really cool. I see the potential we have at Phoenix and it gives me goosebumps.
"To be part of a new franchise, there are so many positives for me. I can see myself building a career and a future in something that's bigger than basketball.
Loading
"We're going to have our backs against the wall, we're the new team and I can't wait to get started and build a huge rivalry with Melbourne United in the heartland of basketball."
Greer said Creek was one of the best Australian players outside of the NBA.
The Phoenix can't begin signing current NBL players until free agency begins after this season but can sign those outside the NBL.
"He is not only a very talented player but will bring strong leadership skills and is someone we can build a roster around as we prepare to take to the floor next season," Greer said.
"We have said we would be aggressive in our pursuit of players and we look forward to making more major announcements about our roster in 2019."
Phoenix coach Simon Mitchell spent a good part of last year working out plans to stop Creek and Adelaide while he was an assistant coach with Melbourne United, now he looks forward to forming his new side around Creek.
"Mitch is someone I have long admired from the opposition bench," Mitchell said.
"His toughness and love for the contest are infectious and that's a wonderful foundation to build upon."
The South East Melbourne Phoenix will play their first NBL season in 2019-2020.
Roy Ward is a Sports writer for The Age.