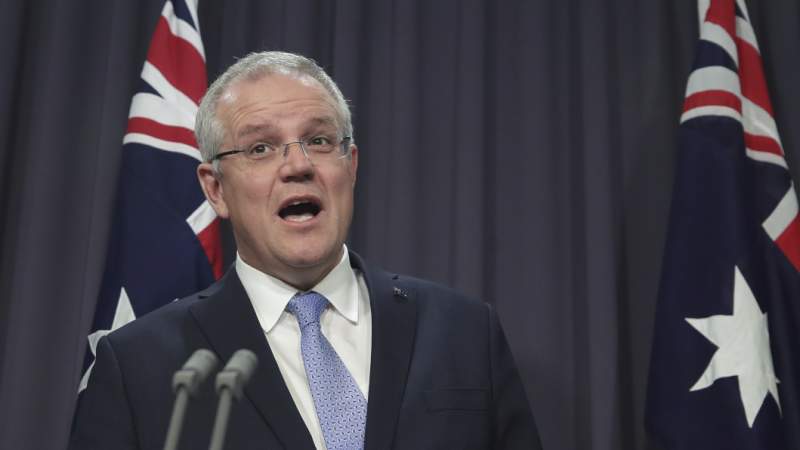 "The last three Commonwealth budgets have included $3 billion in a supposed 'locked box' for a project that has now been rejected by the Victorian people at two successive elections," the letter continues.
In response, Prime Minister Scott Morrison said he would "politely suggest Premier Andrews let Bill Shorten fight his own political battles".
"I'm very pleased to keep working with the Andrews government on projects like our $5 billion commitment to the Tulla rail," Mr Morrison said in a statement.
Disputes over infrastructure funding have defined Victorian-Commonwealth relations since Daniel Andrews won the 2014 election.
Premier Andrews and former prime minister Tony Abbott were at loggerheads over funding for the East West Link – the 18-kilometre toll road project between Clifton Hill and Sunshine West. Mr Andrews abandoned it after the 2014 election, at a cost of $1 billion.
At the time Mr Abbott said up to $3 billion for the East West Link would remain in a "locked box" for any state government willing to build the road.
When he was prime minister, Malcolm Turnbull softened this stance somewhat, agreeing to redirect $1.5 billion of the Commonwealth's East West Link cash to other transport projects.
During the recent election campaign, Labor said it would borrow more than $25 billion – doubling Victoria's debt level from 6 per cent to 12 per cent of gross state product – to pay for three of its key election promises: the North East Link, Melbourne Airport rail link, and the removal of 25 level crossings.
In his letter to Mr Morrison, Mr Andrews said the North East Link was a project of national significance that has been endorsed as the highest priority by Infrastructure Australia and Infrastructure Victoria.
"We also hope this funding will not be withheld to prop up a Commonwealth Budget surplus," he said.
A spokesperson for Mr Morrison said that Mr Andrews told voters just days before the state election that he would fully fund the North East Link.
"Bill Shorten is using Labor state premiers to beat up on the federal government for his own political advantage," the spokesperson said.
The Prime Minister, as treasurer earlier this year, handed down a budget which included $7.8 billion in new funding for Victoria, the spokesperson said.
Miki Perkins is a senior journalist and Social Affairs Editor at The Age.