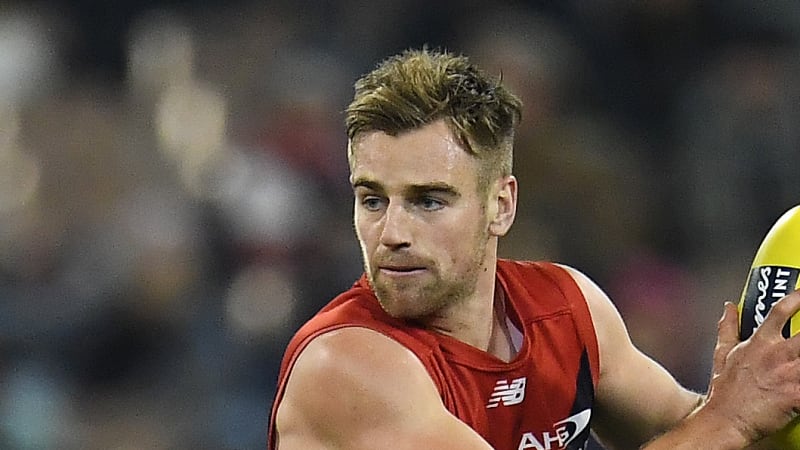 "So in that regard you do have to probably think about things when you don't really want to think about those things but you do them and you just stick by them and give yourself the best chance to justify it, I guess."
Tyson, who played 94 of his 107 career games with Melbourne, including each game of their drought-breaking finals series this year, said the prospect of leaving the Dees had only really crystallised after his exit interview.
"If I'm being honest it didn't really pop up until the trade period had well and truly begun," Tyson said.
"Once they [North] probably missed out on 'Gaffy' [Andrew Gaff], they had a few contingencies in plan and I must have been one of them and grateful I was.
"I like the opportunity they presented to me and the timing was right.
"'Goody' [Simon Goodwin] and the list manager Tim Lamb spoke about how I'd sort of been edged out of my preferred position at Melbourne as an inside mid rotation.
"They just couldn't see much more opportunity given the youth at Melbourne that were playing inside mid and going well so they sort of just said, 'Look, while your value is still there, and we're probably going to go after some more genuine wingmen in the near future, we'll give you the green light to see what's out there and we'll support you in that'.
"That gave me the inkling I needed to probably be on the front foot and get proactive about assessing my options."
Now at his third club, Tyson joked that he had "better get it right this time".
"My best footy is as an inside mid just in that rotation at least," he said.
"When I met North they sort of said, 'Look, there's a bit of a hole in our list with inside mids and particularly around your age with 100 games' experience, so you're right in our wheelhouse'."
Ronny Lerner is a Sports reporter for The Age.