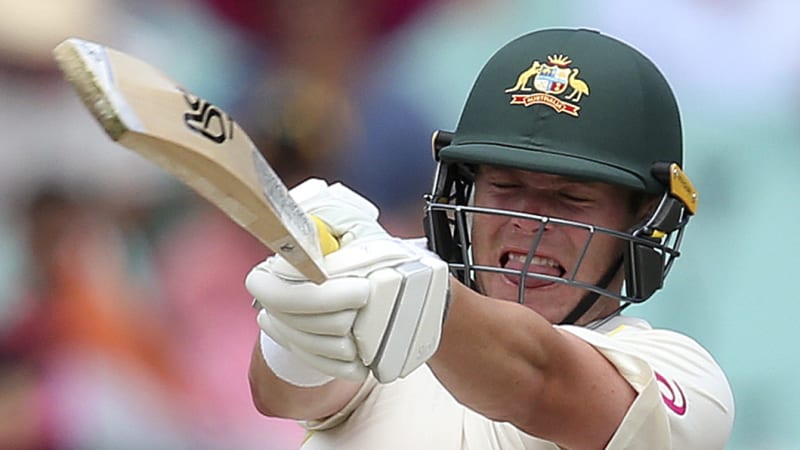 The covers are still on the pitch and a ball in anger has yet to be bowled on day five. I guess that's good news for Australia as they desperately hope to avoid another loss to India.
Thanks to Dan "The Man" Cherny for looking after the first hour of (no) play. Each minute that passes with the covers on the pitch brings Australia another minute closer to salvaging a draw in this fourth and final Test.
Ronny Lerner is going to take control of the blog. There are few more experienced bloggers in Australian sport. You're in good hands.
Is the answer. But what is the question? Australia have had just one Test century in 12 months. It came from Usman Khawaja in the UAE in October. Astonishing really.
He's probably the second most maligned cricketer in the country. Also probably the second most maligned cricketer in his family.
Whatever the case, the man known as SOS needs play today. If he doesn't bat, he mighn't have a chance to save his career for the umpteenth time.
SCG curator Justin Groves suspects we are at least another couple of hours away. The good news is that he's told Channel Seven that the light is better than the last couple of days, so bad light is unlikely to end play today.
The Australian batting great and former Indian coach is in the gun. One current player noted to me in recent days that Chappell was criticised heavily in the Argus review of 2011, and lo and behold is back in a position of authority as a selector. Chappell is having a chat to captain Tim Paine at the moment.
The result of the series has already been determined and with rain forecast for much of the first half of the day, they might be on and off the field a bit. A slow death for Australia.
Also, perhaps Sydney should stop getting the New Year's Test if they are going to deliver weather like this? Give it to a drier city like Darwin or Moscow. OK, I jest.