Come as the red carpet! Just like Riverdale's Lili Reinhart.
There is always a starlet who arrives dressed as the statuettes they're giving away later in the show. This year's gong goes to Lucy Boynton, who looks all kinds of fantastic in this gold number. Hair and make-up is on point too.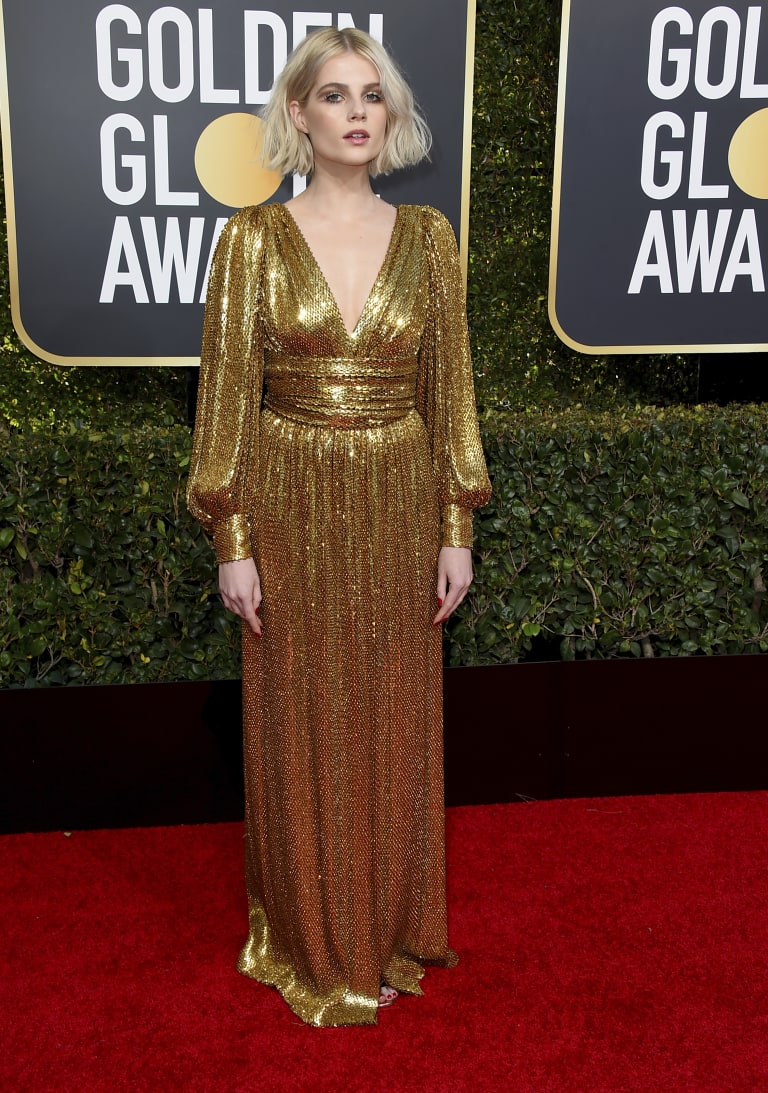 We're getting some pictures of the Time's Up tribute on the red carpet. Debra Messing posted a photo to Instagram of the wristbands some stars will be wearing. "A year ago, we embarked on a campaign to create safer work places," she wrote. "We won't stop fighting until there is gender balance in leadership and all women have opportunity to reach their full potential at work. It's been a record year for women, with a landmark number elected to Congress and a slew of diverse firsts, but we still have so far to go."
Red carpets are often a frock-a-thon but this year there are plenty of men to watch. Bradley Cooper, Rami Malek and Timothee Chalamet are tipped to lead the style stakes for the gents. But there are always bound to be a few surprises – expect a strong statement from the cast of Black Panther.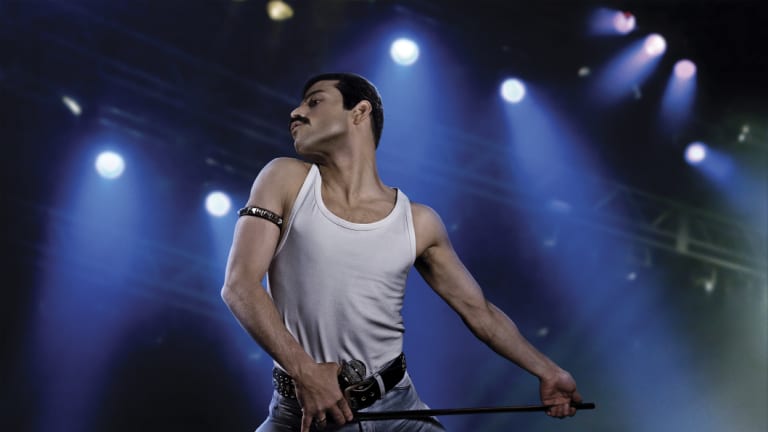 As we wait for the red carpet to kick off, I'm hearing a few things about some of the stars appearing at the ceremony. Host Sandra Oh is apparently going to wear four outfits throughout the broadcast, all by female designers. 
But two of the stars I cannot wait to see will be A Star is Born's Lady Gaga, who is known for having more costume changes than songs at her live shows, and Black Panther's Lupita Nyong'o.
Last year's red carpet made headlines for the "black out" – the decision by many Hollywood women to wear black in solidarity with Time's Up and the #MeToo movement. While there is no such dress code this year, we can still expect tributes to Time's Up, which announced in the past week it was doubling its reach to help more survivors of sexual assault.
Read more about what Time's Up has achieved over the past year here.