"The main thing is the administration's implied progress on talks with China. That's something that the market sees as very important," said Rick Meckler, partner at Cherry Lane Investments in New Vernon, New Jersey.
Nine of the 11 major S&P sectors rose.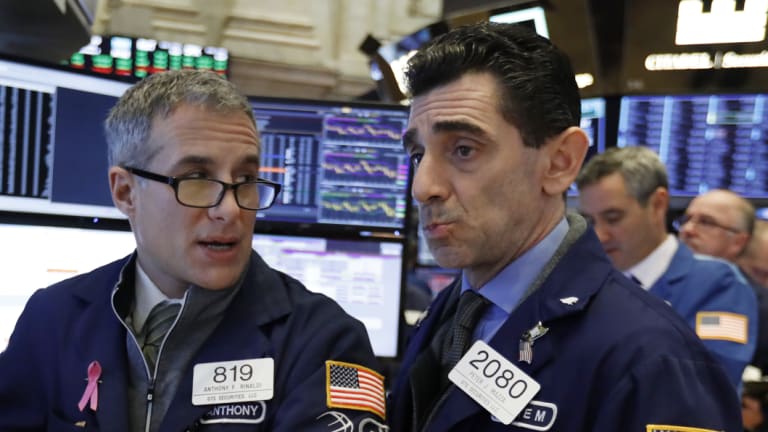 The consumer discretionary index was the biggest gainer, jumping 2.36 per cent, led by a 3.44 per cent rise in Amazon. That made Amazon Wall Street's most valuable company at $US797 billion ($1.115 trillion), eclipsing Microsoft's market capitalisation, which reached $US784 billion following a 0.13 per cent rise in its stock.
Video-streaming service Netflix, the second-largest contributor to the S&P 500's increase on Monday, climbed 5.97 per cent.
Those companies and other high-profile technology and consumer stocks have rebounded after falling sharply in the final quarter of 2018.
Much of Monday's upbeat sentiment was an extension of Friday's rally.
"The news on Friday was positive, and market participants are now acting more confident, and that is feeding on itself," said Tom Martin, a portfolio manager at Globalt Investments in Atlanta.
The S&P energy index gained 1.29 per cent as oil prices rose on support from OPEC production cuts.
The Philadelphia Semiconductor index, which includes many companies dependent on China for revenue, jumped 1.95 per cent.
The Dow Jones Industrial Average rose 0.42 per cent to end at 23,531.35 points, while the S&P 500 gained 0.70 per cent to 2,549.69. The Nasdaq Composite added 1.26 per cent to 6,823.47.
The utilities index dipped 0.71 per cent, dragged lower by PG&E Corp's 22 per cent slump. Reuters reported that the California utility is exploring filing for bankruptcy protection related to potential liabilities from wildfires.
With earnings season approaching, investors expect a slowdown in fourth-quarter profit growth, and they will scrutinise forecasts for signs of further weakness.
Analysts now estimate S&P 500 companies to increase their fourth-quarter earnings per share by 15 per cent. That compares with expectations of 20 per cent growth three months ago. The estimate for 2019 profit growth has fallen to about 7 per cent from 10 per cent.
Volume on US exchanges was 8.1 billion shares, compared to the 9.0 billion average over the last 20 trading days.