THE CHAT
Carriageworks​, January 16
★★★
Ah, the dangers of improvisation. This was a stimulating idea, both dramatically and morally: a play about parole and rehabilitation, partially performed by ex-offenders, with audience participation in deciding whether Les (Les Wiggins) faces a future of freedom or a return to jail. The script, by J R Brennan (a former parole officer) and David Woods is edgy and innovative, icing raw naturalism with hyper-theatrical elements.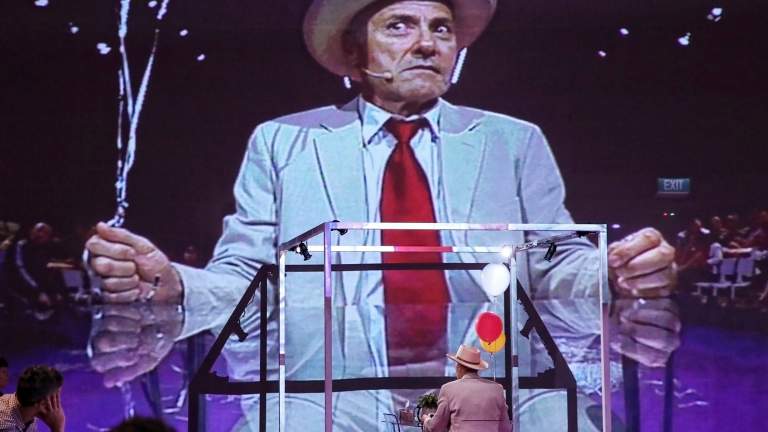 Some of the writing is not just sharp, it has a serrated edge, and given that Brennan and Woods could generate work of this calibre, it's puzzling that they opted to make the work's pivotal (and longest) scene improvised rather than tightly scripted.
The play is set in the future, perhaps to distance the action from the lives of the performers, and in the scene in question we encounter a rehabilitation process with the disturbingly Orwellian​ name of "transpersonalisation​" – a variant on empathy, or simply looking at the world from inside someone else's shoes.