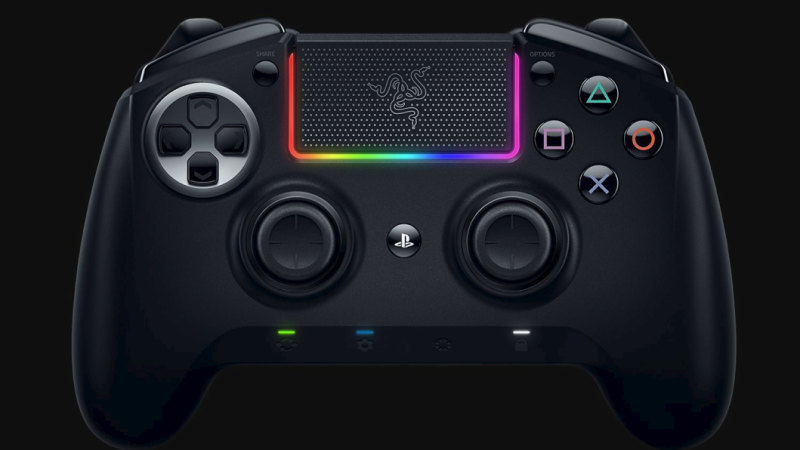 The buttons and triggers immediately felt better than those of the standard PS4 controllers, and better than Nintendo's and Microsoft's controllers as well. There's just the right amount of firmness and bounce back to the controls, that makes all movements so satisfying. The Raiju comes with replaceable joysticks at different heights, and d-pads of different shapes, so you can customise the feel to your liking.
The Raiju resembles an Xbox Elite Wireless controller; just like that controller it is built chunky for grip and comfort. You get the familiar PS4 controller layout, with an extra four buttons underneath; two extra triggers under the standard shoulder buttons, and two paddles on the inside grip. I love those inner paddles, and found remapping the standard second shoulder buttons to those — via Razer's mobile app — far easier on my hands during long playing sessions.
The Raiju allows you to save a few different profiles for different gaming styles, and switch between those styles instantly. You can even colour code the layouts, so the controller will pulse red when set to shooting, and glow green for sports.
All in all, there's nothing bad about the Razer Raiju but the price. At $349 this controller is incredibly expensive, and feels like overkill for a casual gamer like myself. But for professionals or aspiring esports players, it's worth checking out.