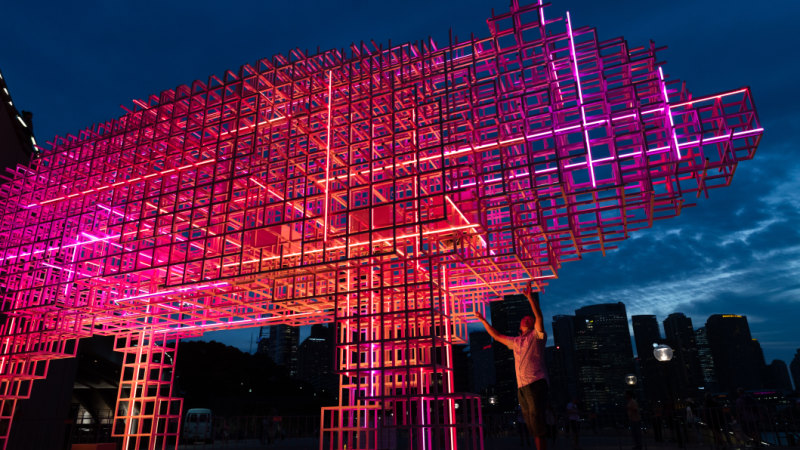 Mr Qian said in China pigs are looked upon favourably as "very friendly" and "happy animals".
"Chinese people like this animal," he said.
As a student, he said he was sent to the Chinese countryside for seven years during Mao Zedong's cultural revolution.
"I worked very hard. I have some experience with feeding pigs in the village," he said.
Mr Qian, 65, moved to Australia in 1991 after the Tiananmen Square protests.
The recently retired teacher and artist said reflecting on his time in China made him grateful to be in Australia.
"In my younger time I never had enough food. I was very poor. It was a difficult time," he said. "I like this country. This is freedom, because of democracy."
The City of Sydney said it is expecting to attract up to 1.4 million visitors as it celebrates the Lunar New Year.
So far, a proud Mr Qian said the feedback about his artwork has been positive.
"I very much like this one. I think people like it too. It's exciting," he said.