A smiling Majak Daw has appeared at North Melbourne flanked by his teammates as he continues his recovery from serious injury.
Daw was at the club on Monday when they had their official team photo taken. He was walking with a slight limp when he emerged from the club gymnasium with his teammates.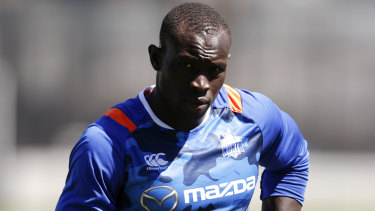 The club's leadership group was also being announced on Monday.
Daw continues to work his way back from serious pelvic injuries after an incident near the Bolte Bridge in December.
In an open letter in January, the 27-year-old said he aimed to play again and was "blessed to have a second chance".
More to come