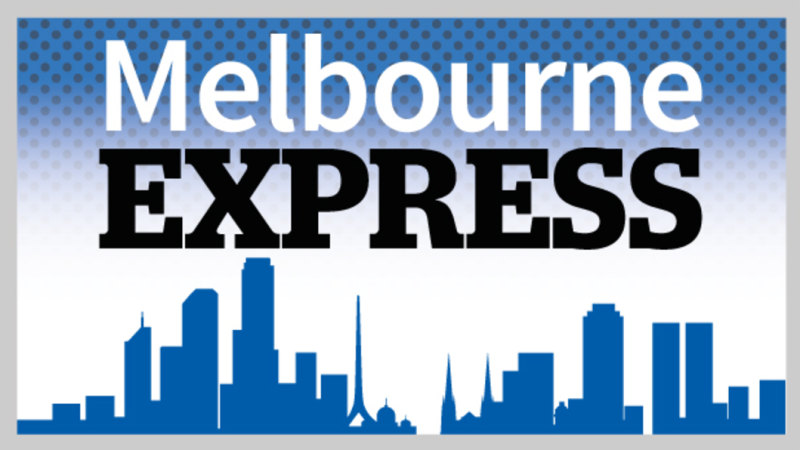 That's it for us today. Minor delays hitting the trains on the Cranbourne, Pakenham, Sunbury and Werribee lines.
Still delays on Wellington Road in Lysterfield and Toorak Road near Kooyong Road.
We'll be back from 6am tomorrow. Have a fabulous Monday.
Here's a map that shows how close the hot-air balloons landed this morning:
Just over 20 degrees in the city now ahead of a top of 24. Possible showers and chance of a thunderstorm. Here's how it'll roll out:
More from Ambulance Victoria on those two unscheduled hot-air balloon landings.
The first balloon in Wantirna South was carrying nine people. The other, in Vermont South, was carrying eight people.
Both balloons landed just before 8am. No one was injured in either incident.
A left-hand lane is closed inbound on Queens Parade near Gold Street in Clifton Hill due to a breakdown.
One lane is closed inbound on Wellington Road at Kelletts Road in Lysterfield due to a collision.
And a left-hand lane is closed outbound on Toorak Road just after Kooyong Road for emergency water works. Speed set to 40km/h. Works are due to be completed by 2pm.
On the trains, there are minor delays on the Craigieburn and Pakenham services.
For those into big machines, here's that superload that made a slow journey out of Melbourne overnight:
The Nine news chopper is out at the scene of a hot-air balloon crash in Vermont South.
It's believed 10 people have been injured, none seriously.
Two hot-air balloons came down within five minutes in Melbourne's east this morning. The other was in Wantirna South.
Here's another view of that hot-air balloon down in Vermont South. This is the one in Christine's backyard:
Those with eagle eyes would have noticed the location of the hot-air balloon crash changed slightly between posts.
In truth, it didn't: there were two hot-air balloon crashes, five minutes apart in Melbourne's east this morning.
The first balloon landed near the intersection of High Street Road and Eastlink at Wantirna South.
The second balloon has landed near Christine's house on Terrara Road at Vermont South.
No reports of injuries so far.