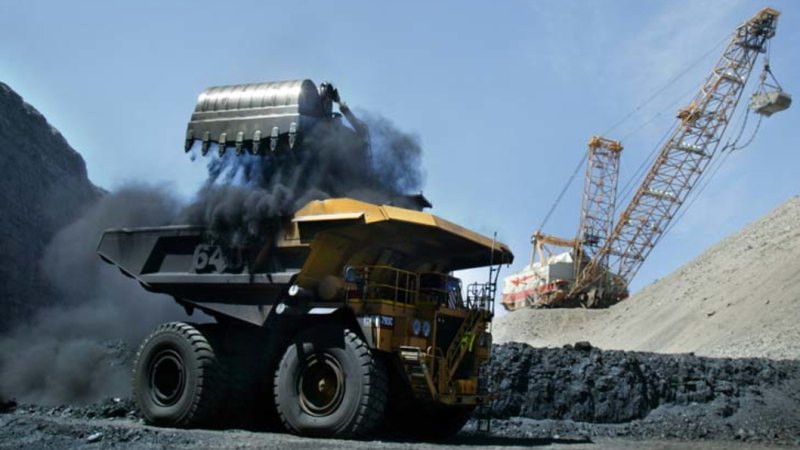 "We're the largest dedicated metallurgical producer in the world," Coronado chief executive Gerry Spindler said.
"We've made Curragh a different operation from when we bought it."
The miner has issued its first, unfranked dividend of US31 cents, payable on March 29.
It comprises an ordinary dividend of US6 cents and a special dividend of US25 cents.
Coronado chief financial officer Ayten Saridas said the miss on the miner's prospectus guidance was due to non-cash items, including a $40.5 million deferred tax item as well as a provision for around $33 million in stamp duties.
"This has no cash flow or net asset impact whatsoever," Ms Saridas said.
Mr Spindler added, "We're very happy with our result and very proud of the dividend."
Credit Suisse analyst Sam Webb said while the performance was fairly in line with forecasts,
"the dividend was well above market expectations."
He said the market will watch Coronado's planned transformation of Curragh closely.
"Curragh is a work in progress, the early signs are that they have made really good in-roads, and it appears there are opportunities above what the market has seen today," Mr Webb said.
Mr Spindler said the company remains on the lookout for potential coal acquisitions.
"I can say definitively any acquisitions we'd consider would be coking coal," Mr Spindler said.
"It's easy if we look to synergies or incremental tonnages in adjacent reserves but we wouldn't be limited to areas just around Curragh."
Coronado has boosted its 2019 guidance levels from those originally forecast in its prospectus.
It expects production rates of between 21.6 million tonnes and 22 million tonnes of coal.
Earnings have also been boosted for the year, from $US737 million to between $US737 million and $US807 million.
At 12:50pm AEDT, Coronado shares were 5.3 per cent higher at $3.57 a share.
Covering energy and policy at Fairfax Media.