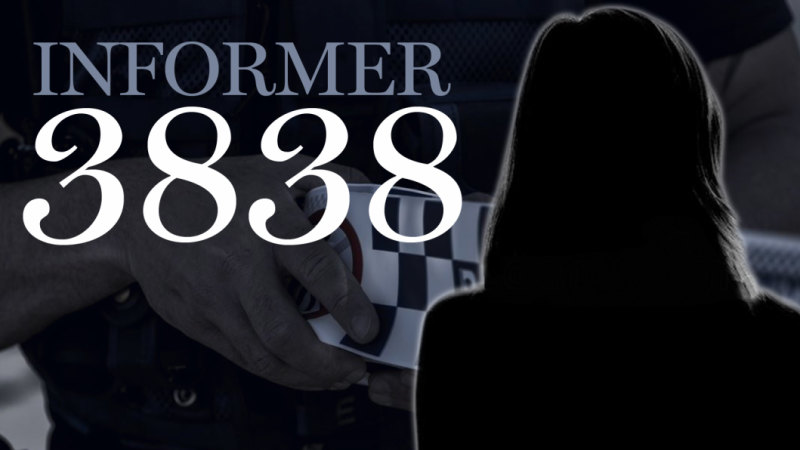 But the royal commission set up to investigate the informer joined the media, the Victorian Director of Public Prosecutions, the Commonwealth Director of Public Prosecutions to oppose the move in the Court of Appeal on Thursday.
The media is being represented by lawyers for The Age and the Herald Sun.
The decision by the Court of Appeal to lift the suppression order was heard in a closed court on Thursday.
The High Court has already ruled that the public interest in releasing her real name outweighs the risk to her safety.
Informer 3838 is the registered number police gave the female criminal barrister who gave police information about her clients in a potential breach of her legal professional privilege.
The informer, also known as Lawyer X, has claimed her information led to hundreds of convictions.
She represented high profile criminals, including the kingpins of Melbourne's underworld during the height of the gangland war.
Her clients included murdered gangster Carl Williams, jailed drug lord Tony Mokbel and Mokbel's associate, drug trafficker Rob Karam.
She has not been registered to practise law in Victoria since 2013.
She was first registered as a human source in 1995, and again in 1999 before her deregistration in 2009.
The royal commission was announced after the High Court found the conduct of both police and the lawyer was "reprehensible" and the use of her may have tainted many criminal convictions.
If her identity continues to be suppressed it will be a troubling hurdle for the royal commission.
Commissioner Margaret McMurdo AC said at the first hearing last week that the royal commission was going to "steadily address" the maze of suppression orders.
Tammy Mills is a Crime Reporter for The Age.