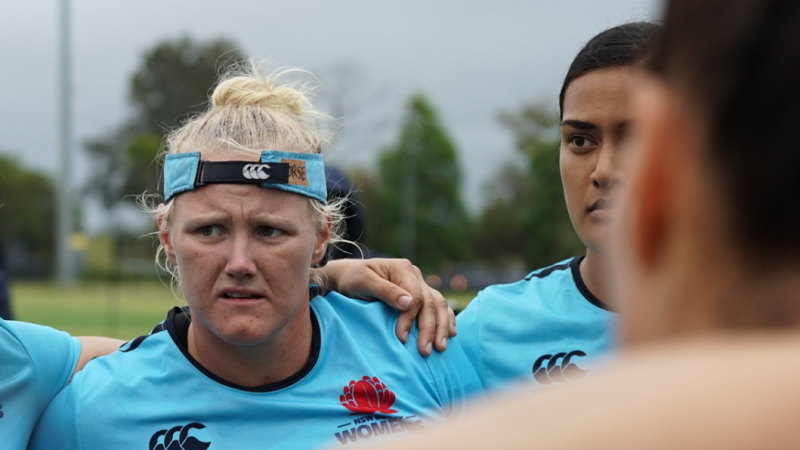 The result capped off a stellar inaugural season for the competition and there are already high hopes for the second instalment that gets under way this weekend.
"Last year was pretty rushed with everything on and off the field but this year has been a bit more relaxed and we all know what we're in for," said NSW prop Emily Robinson. "We are ready for what we're going to face. We had a solid trial but this is the real deal."
Players have been training since early January and this extra preparation is tipped to increase the overall standard of the competition, not to mention the increased attention players will get.
"I'd expect another jump up this year as you would at a Wallaroo level," Evrard said. "We are trying to stay ahead of the game as much as possible. The squad is strong.
"We don't try to overexpose them too quickly, especially when there is a lot of exposure to media. It's quite an exciting time for them."
Evrard, a forwards coach at Easts, will take the reins as this year for the first time, while captain Hewson, 39, is set to lace the boots again for yet another season in a clear statement that age is just a number.
"She has been a huge leader for those girls for so many years," Evrard said. "She drives so many standards on and off the field for that group. She represents what a female rugby player is in NSW."
The Waratahs easily accounted for the Brumbies 24-5 when the two sides met last year.
Robinson is expecting the match at GIO Stadium, to be played before the Brumbies' Super Rugby fixture against the Chiefs, to be intensely fierce.
"They've got a few Wallaroos coming back into their team this week, so I think their set-piece will be a lot stronger," Robinson said. "They've also got pretty fast girls out there and there are some weapons in the back line. They will be really good over the ball and that's something we need to try and control."
NSW Waratahs Women team to face Brumbies
(1-15): Emily Robinson, Tasmin Sheppard, Evelyn Horomia, Ana-Lise Sio, Sera Naiqama, Alexandra Sulusi, Emily Chancellor, Grace Hamilton, Iliseva Batibasaga, Chloe Leaupepe, Shanice Parker, Ashleigh Hewson, Katrina Barker, Maya Stewart, Mahalia Murphy.
Bench: Matalena Wilson, Loretta Mailangi, Asoiva Karpani, Noella Green, Pareake O'Brien, Arabella McKenzie, Crystal Maguire, Kirrily Laws.
Tom Decent is a journalist with The Sydney Morning Herald