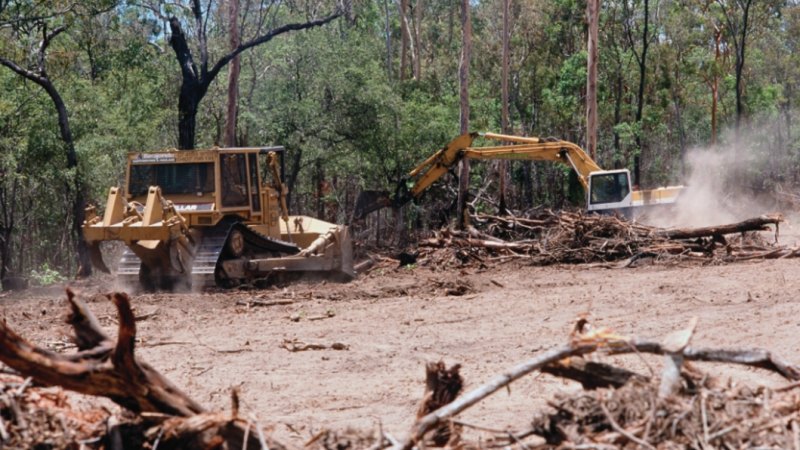 Mr Walker said there is the possibility of "leakage", where the funds received bankroll land clearing.
"The federal government's failure to acknowledge and prevent deforestation means that Morrison's Climate Solutions Fund [as the extension has been called] has a major credibility gap," he said.
Concern about the amount of carbon being sequestered by carbon farming has circulated for years, and was one of the original regions why former Prime Minister Tony Abbott was wary of the UN's Clean Development Mechanism, Iain MacGill, an associate professor at the University of NSW said.
"It's very, very difficult to measure carbon flux changes," he said, making it challenging to tally carbon savings.
A spokesman for Minister Price, though, said "ERF projects and proponents are subject to strict compliance and audit procedures to ensure only real emissions reductions are credited".
Loading
The Climate Change Authority's 2017 review of the ERF found it to be "generally performing well", but that the "potential for the reversal of carbon stored in ERF vegetation and soil projects is also a significant risk".
Dominic Devine, whose company Devine Agribusiness accounts for about 4 per cent of the carbon farming through credits for clients and its own properties, strongly defends the industry.
While it's "none of the public's business" whether farmers used their carbon revenues to fund land clearing, Mr Devine's experience was that they typically used it to keep their farms viable – no mean feat amid the drought.
Deforestation happens only "if they've got the legal right to do it", while the credits themselves are subject to close audit before being granted and then have subsequent reviews to ensure carbon is being stored, he said.
The Clean Energy Regulator, which has oversight of the scheme, said it had not found any farmers who had cleared land they were supposed to be protecting.
"The Emissions Reduction Assurance Committee is presently reviewing the key Emissions Reduction Fund forest regeneration methods," a spokeswoman said. "The review is to consider if the methods are still meeting the offset integrity standards and could be expected to consider such concerns [as farmers using ERF funds to clear non-protected parts of their land]."
Academics such as Paul Burke at the Australian National University said "ideally farmers would receive less" carbon funding if there were found to be clearing elsewhere on their properties.
"'Leakage' is occasionally monitored but it's probably not a top priority of regulators," Associate Professor Burke said.
Rachael Nolan, who researches the impacts of climate change on Australian vegetation at the Hawkesbury Institute for the Environment, said it remains very difficult to determine how climatic conditions affect the amount of carbon being stored.
This task is made more challenging given many carbon farming projects are supposed to sequester carbon for 60-100 years, during which time the climate might change markedly in some areas because of global warming.
"It is difficult to model the probability of bushfire and drought, so it's difficult to quantify the amount of risk [that the projects won't deliver promised carbon savings]," Dr Nolan said.
An earlier version of this online article carried an satellite image showing land clearing on a Queensland property. That property is now understood to not have received a carbon farming credit.
Peter Hannam writes on environment issues for The Sydney Morning Herald and The Age.
Most Viewed in Environment
Loading