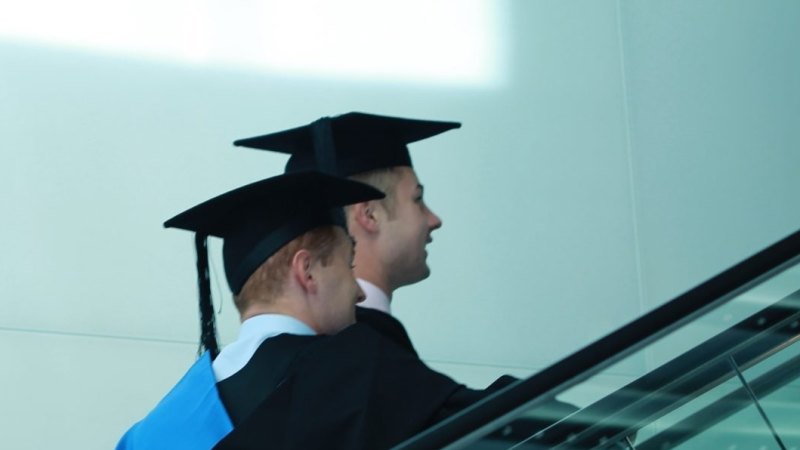 "We're trying to catch up with some of the policies we know will lead to higher numbers … We know we need to work harder," she said.
Loading
"We know we need to get more competitive with price and, quite frankly, we know we need to redouble our efforts in terms of not only making sure our [overseas advice centres] are speaking to the right people but that our our message is right: The United States welcomes international students, the United States has a university that's a good fit at every price point."
She also pointed to increased competition from other countries, the challenging application processes for American universities and a lack of awareness about opportunities available to foreign students.
While Australia's higher education sector has experienced explosive growth in international students numbers over recent years — 14 per cent in 2018 — the US has been hit with drops of 3.3 per cent in 2016-17 and 6.6 per cent in 2017-18.
The US remains the number one destination globally, with Australia third most popular and predicted to become second this year, overtaking Britain.
Analysts have pointed to visa restrictions put in place by the Trump administration and increasingly harsh political rhetoric. The administration has expressed concerns about Chinese citizens stealing intellectual property and spying on sensitive research.
Ms Casagrande said the political climate ranked "surprisingly low" in the deterring factors listed by students and some regions were actually showing increased interest.
She said the US was taking a "very aggressive" approach to ensuring foreign students were integrating into the local community.
"We want to make sure our colleges and universities are having programs to make sure that students don't come, silo and only hang out with their fellow countrymen. We don't think that's an international experience. We don't see that as a benefit to the American educational system," she said.
She said the US government was encouraging universities to be "rigorous" about ensuring the foreign students and academics coming through the system did not pose a risk to intellectual property or sensitive projects.
Ms Casagrande said the US had been impressed with the major growth of international education in Australia, which she called a positive development for the democratic world.
"We look very much at success of Australia's internationalisation plan for universities as incredibly beneficial to the United States of America," she said, pointing to shared democratic values.
"Your education becomes part of your DNA. You learn those values as part of your education and if you can have the next generation of world leaders educated in Australia, educated in the UK, educated in allied countries that treat democracy and the rule of law the same, that's a huge benefit to the world."
Last week, Labor deputy leader and education spokeswoman Tanya Plibersek warned that Australia's international education market carried risks.
"There is a risk that Australia becomes too reliant on just a handful of countries for our international students," she said in a speech, urging universities to diversify.
Fergus Hunter is an education and communications reporter for The Sydney Morning Herald and The Age.