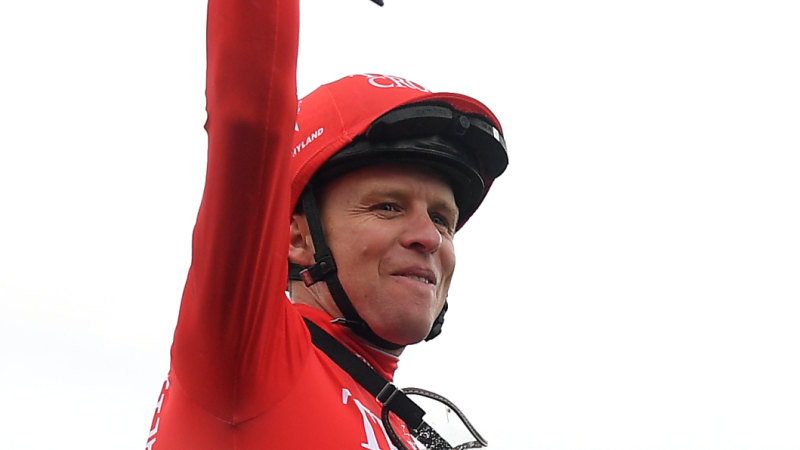 ''It is great to have Redzel back and The Autumn Sun gets to Randwick, which I think he is going to really enjoy. The extra 200 metres in the Randwick Guineas will only be to his advantage and it will be exciting to see what he can do again. He is a horse that gives you confidence.''
The odds-on favourite in the Randwick Guineas might be the highlight of the day in terms of stakes but the return of two-time The Everest winner Redzel is something to look forward to as well.
The star sprinter has a great first-up record of four wins and three seconds from eight appearances and it could be even better. In his past two autumn campaigns he has gone down a nose in a Lightning Stakes last year and the 2017 Challenge Stakes resuming.
Last year, Redzel ran a track record in winning the Challenge Stakes after the Lightning defeat and McEvoy believes he is in that sort of form.
''He is a very good fresh horse and he feels like he is back as good as ever,'' he said. ''He was very impressive and strong in his last trial and he is going to run a big race.''
McEvoy will also be working out his Golden Slipper ride from Exhilarates and Strasbourg in the Reisling Stakes and Todman Stakes.
He has already had to make a tough decision between the unbeaten Tenley and Exhilarates in the Golden Slipper trial for fillies.
''James [Cummings] gave me the choice between the two of them and Exhilarates has been my flagship two-year-old all the way through so I stuck with her,'' McEvoy said. ''Her Magic Millions win was very good.
''Tenley has done nothing wrong but I was very happy with Exhilarates' trial where she was second to the filly that was third in the Sweet Embrace and she didn't have her blinkers. She has always gone better when they have gone on.
''I think after Saturday we will all know where we stand and Strasbourg gets his chance to show he is a Golden Slipper horse.''
McEvoy is enjoying the best season of his career, winning The Everest on Redzel and Melbourne Cup on Cross Counter for Godolphin, and could break through the $20 million mark in prizemoney if Saturday works out the way punters see it.
While he has had his share of success riding 67 winners, only two of them have been in group1s: Cross Counter and The Autumn Sun in the Golden Rose.
Loading
He will look to add another win at the top level with Brutal in the Canterbury Stakes.
''The group 1s are the races we all want to win and to have rides like The Autumn Sun and Brutal, you know going to Randwick you have got good chances,'' McEvoy said.
''I haven't ridden Brutal but looking at his runs, he is a very good three-year-old and is up to weight-for-age against some very good sprinters.''
McEvoy believes Baller can make it an unbeaten start to his autumn preparation in the Fireball Stakes, while Girl Tuesday should be another that enjoys the open spaces of Randwick in the Aspiration Quality.
''Baller is a horse with a bit of upside, so he was a good one to pick up,'' McEvoy said.
''Girl Tuesday is probably looking for 1800 metres and 2000 metres but those sort of horses can often go well at the Randwick mile.''
Racing writer for The Sydney Morning Herald