A  Wanniassa restaurant has been crowned the  ACT's favourite restaurant in Menulog's Summer Restaurant Awards.
The Turkish Grill restaurant at Erindale came out top  over hundreds of Menulog restaurants in the region, thanks to its "overwhelmingly positive customer ratings and satisfaction throughout the summer".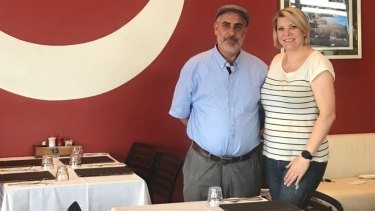 Turkish Grill Restaurant was rated highly by Canberrans for its "exceptional customer service and generous serving sizes". Favourites in the menu included Turkish spiced grilled lamb cutlets ,dips and pides.
Turkish Grill owner Steve Kocak and his wife Tamia Vereschildt were thrilled. They have been on their current site in Gartside Street, Erindale, since 2008.