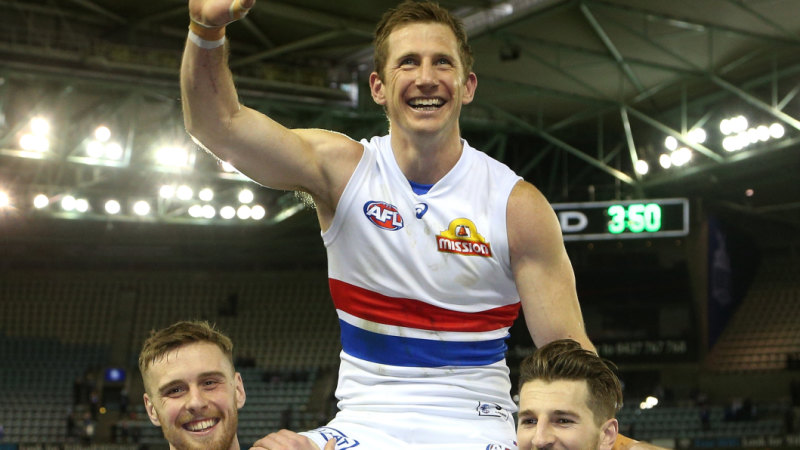 But being the AFL's third-oldest active player behind Shaun Burgoyne and Aaron Sandilands, Morris' career would have to be in doubt if this injury proves season-ending.
"I guess that's the question everybody will ask, because of his age, but I think the important thing is, he wants to get the information, we want to get that for him ASAP, and we'll sit with him and determine an action plan from there," Bulldogs football director Chris Grant said on Friday.
"I guess if there is a player or athlete within elite sport who could return at his age, or her age, from an injury like this, it's Dale Morris. But in saying that there's a lot of water to go under the bridge before we even contemplate that.
"Until we get in there and have the MRIs, we don't know the full extent of it. Once we get those we'll have a clear picture.
"We're not entirely sure of the extent of that yet, but our medical team are not overly optimitic with what the injury is at the moment. I think at this stage, we'll have to go through the process."
The looming loss of Morris adds to the Dogs' injury woes, with Tom Boyd (back), Jason Johannisen (ankle), Liam Picken (concussion), Bailey Dale (ankle) and Lin Jong (hamstring) among those sidelined for at least the early part of the season.
With Morris unavailable, the Dogs could be forced into a reshuffle, given youngster Aaron Naughton had been marked for a move forward this year after making a name in defence during his debut season last year.