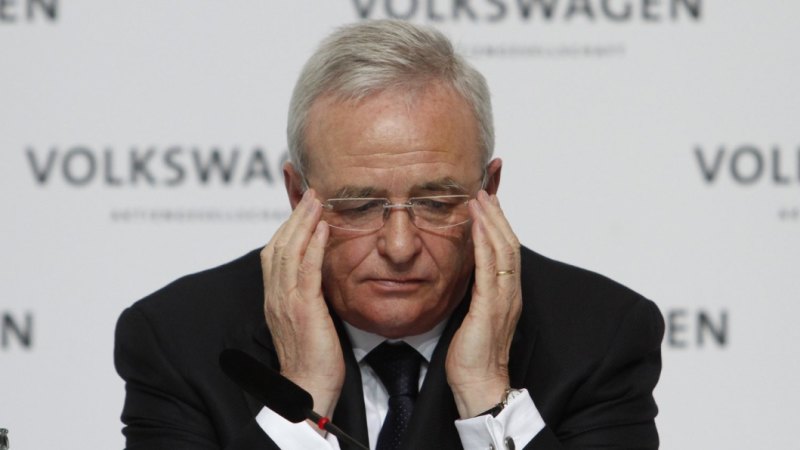 Besides potentially exposing Volkswagen to substantial new fines in the United States, the suit is likely to strengthen legal claims filed by German and American investors who say the carmaker failed in its legal obligation to inform them of the risks it was taking.
Loading
The investors' suits are a significant threat to Volkswagen, which is now spending heavily on developing electric cars as it tries to move past the scandal.
Fines and legal settlements tied to the diesel scandal have already cost the carmaker well over $US30 billion, increasing the pressure to cut costs. Volkswagen said this week that it would cut 7,000 jobs in Germany over the next four years, primarily by not replacing workers who retire.
In its suit, the commission seeks to bar Winterkorn from being an executive director at any publicly listed company in the United States. It also seeks to recover what it calls Volkswagen's "ill-gotten gains."
Responding to the suit, Volkswagen said in a statement that it had raised money from sophisticated investors who got their principal and interest back, and that the SEC was "piling on to try to extract more from the company." The company had noted in its most recent annual report that such a suit was possible and that the SEC had requested information related to potential violations of securities laws.
'Legally and factually flawed'
"The SEC's complaint is legally and factually flawed, and Volkswagen will contest it vigorously," the company said in the statement responding to the commission's suit.
Volkswagen agreed in 2016 to a $US14.7 billion settlement to settle shareholder claims arising from the diesel-cheating scandal. At the time, it was the largest consumer class-action settlement ever in the United States. The agreement came about a year after the company admitted that it had placed illegal software in 11 million cars around the world to help the vehicles cheat on pollution tests.
The SEC says in its suit that even as top executives were aware that hundreds of thousands of Volkswagen diesel vehicles were exceeding emissions limits by large margins, the company was taking in more than $US13 billion from American investors via the bond and securities markets.
Winterkorn and other Volkswagen executives were told about the devices being used to conceal emissions problems as early as November 2007, at a meeting with engineers about problems with the carmakers "clean diesel" cars, the complaint says.
"Although at least one meeting participant warned that putting the existing vehicles on the road in the U.S. would damage VW's reputation if the vehicles' high emissions were later discovered, those concerns were ignored," the complaint says.
By making "false and misleading statements to investors and underwriters about vehicle quality, environmental compliance, and VW's financial standing," the commission says, Volkswagen positioned itself to reap hundreds of millions of dollars from investors on terms that were more favourable for the company.
The New York Times