The death follows the fatal shooting of 21-year-old Tafari Walton on Thursday morning, who was killed by police after he "came at officers" with a hunting knife.
Loading
The shooting occurred after police confronted Mr Walton at a house on Vena Street in Glendale in relation to the stabbing death of Gabi Thompson.
NSW Police Assistant Commissioner Northern Region Max Mitchell said police "had no other alternative" than to shoot the man.
"Once police had located this person in the rear yard, he has come at police with what would be described as probably a 10-centimetre bladed folding knife," Assistant Commissioner Mitchell said. "It is unfortunate, very unfortunate; no police officer wants to be involved in these types of incidents."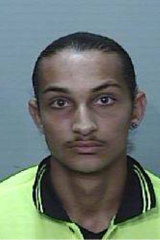 In a separate incident on Thursday morning, another man was shot at by police during a home invasion. He was shot in the wrist after he was seen running from the rear of the home in Blacktown. He was taken to Westmead Hospital, where he required surgery for the injury.
A spokesman for the NSW Police would "not comment" on the number of shootings by police over the two days, as the shootings were "separate incidents".