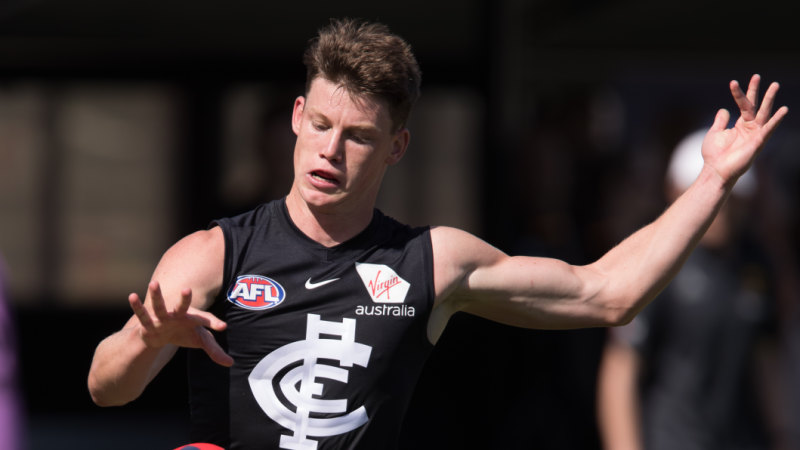 He said the Blues were ready to face one of football's biggest challenges when they take on Richmond in the traditional season opener.
"You never know until Thursday night but I think we are as prepared as we've ever been and looking forward to a good solid year and one we can improve on from last season," Thomas said.
The 31-year-old, who has played 81 games in five seasons with the Blues, said he had noticed a determination among the group to atone for 2018 when they won just two games and failed, for the second consecutive season, to kick 100 points in a game.
"You have to reflect on last year. It was disappointing. Winning two games really isn't good enough. We know that," Thomas said.
"The beauty of it is you have pre-season to work on that and it has probably driven a few of the boys. You have seen the way a few of them have come back. They are in really good form and have probably taken that step forward that they probably didn't take last year."
Loading
Thomas said he could sense momentum beginning to build as the amount of talent within the group increased.
"There is competition for spots, there is depth and that has been shown across the AFL to be what you need to win games," Thomas said.
He said ruckman Matthew Kreuzer, who has battled a knee issue, and Fasolo, who played in the VFL last week, were chances to play and said he hoped they might cop an underdone Tom Lynch if he played for Richmond.
Carlton set a new membership record last week and enters the season with high expectations as they released ambitious targets in their strategic plan last week, declaring it aimed to win a premiership by 2023.