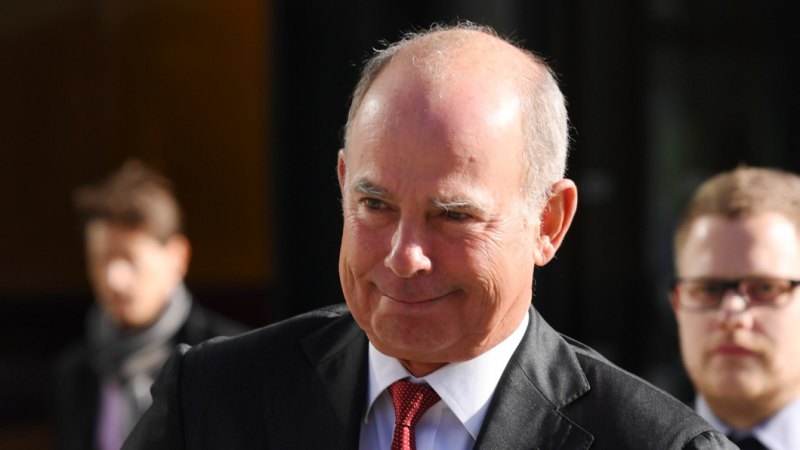 The Australian Prudential Regulation Authority (APRA) is also seeking to force IOOF to bring in independent boards for its super business to remove conflicts.
Loading
UBS analyst Kieren Chidgey said in a note to clients after news of Mr Kelaher's departure that the investment bank was valuing IOOF on the expectation it did not complete its acquisition of OnePath.
"Our current earnings outlook adopts the conservative view that the P&I deal does not complete, resulting in the $800 million bond with ANZ (provides an 82 per cent economic interest in P&I) unwinding and a subsequent $450 million buyback," Mr Chidgey said.
Mr Chidgey said while UBS's outlook adopted a more conservative "no deal" view, it acknowledged that if the deal went through, IOOF's earnings per share would lift by 35 per cent, "an outcome already more than reflected in consensus earnings per share".
UBS has set a price target of $5.80 on IOOF, based on a no-deal scenario. It notes that if the deal proceeds, it implies IOOF's price should rise to $7.40. IOOF's shares closed at $6.40 on Thursday, when Mr Chidgey released his note, and at $6.52 on Friday.
UBS also said IOOF's advice division was facing headwinds. 
Our current earnings outlook adopts the conservative view that the pensions and investments deal with ANZ does not complete.

Kieren Chidgey, UBS analyst
"We see similar platform price pressures extending to remaining advice funds under administration over time," Mr Chidgey said.
"Combined with allowances for the removal of grandfathered commissions in Shadforth [a business IOOF acquired in 2014], we see gross revenue margins in advice compressing almost 20 per cent over the three years to full-year 2021 estimates."