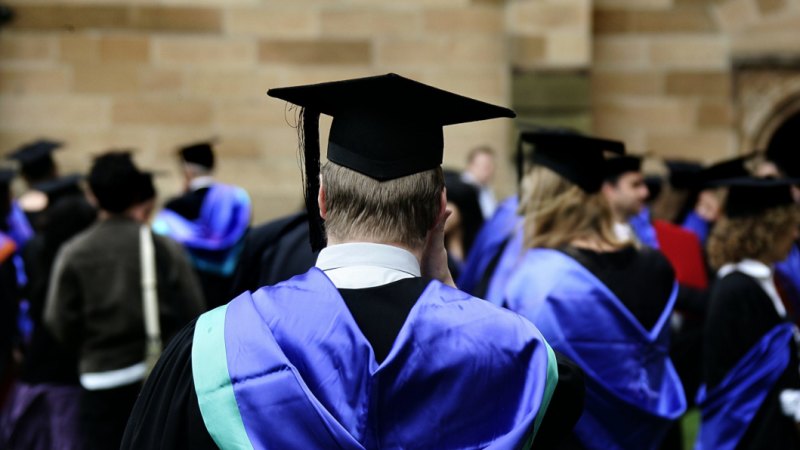 While the political context of the review was focused on protesters confronting controversial speakers, Human Rights Watch has warned that freedoms are under threat from Beijing-linked censorship of discussion topics and surveillance of students from China.
Loading
The organisation's Australia director, Elaine Pearson, welcomed the proposed code.
"I think it is important and we certainly encourage universities to look at this as a guide," she said.
"It is about addressing censorship and ensuring students do have the right to attend discussions and say what they want and attend protests if they wish. There should be mechanisms in place to monitor incidents of oppression of academic freedom."
Human Rights Watch has proposed its own 12-point code of conduct on protecting academic freedom at universities, with a focus on the rights of the many Chinese students attending foreign universities.
Education Minister Dan Tehan has urged universities to consider Mr French's code, but his Labor counterpart Tanya Plibersek has dismissed the issue.
"As we see from this government in so many areas, culture wars are what you retreat to when you have no ideas and nothing to say," she said.
Universities have noted their existing commitments to free speech and Mr French's conclusion that there wasn't a crisis. Some said they would be considering the recommendations of the review.
A spokeswoman for the University of Sydney said the institution already had protections in place but would "consider if and how these might be further developed or strengthened".
A spokesman for the University of Melbourne said the university's policies were consistent with the principles in the model code.
"The university does not support further government regulation in this area," the spokesman said.
Fergus Hunter is an education and communications reporter for The Sydney Morning Herald and The Age.