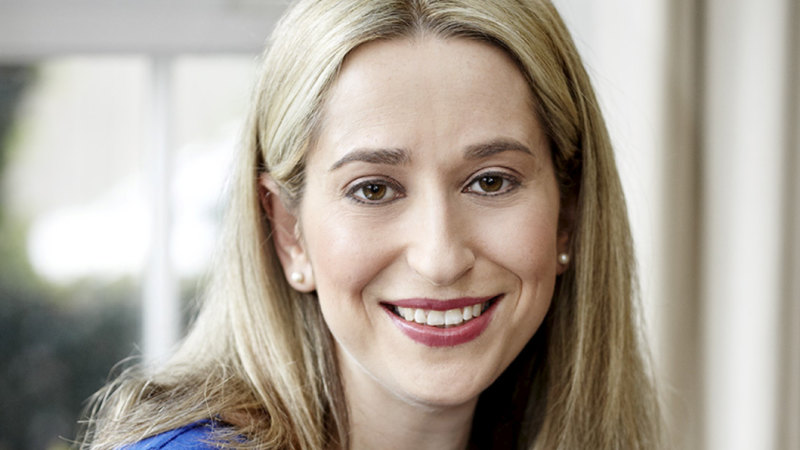 "Good leaders need not be parents, but childless leaders invariably lack one of the most important qualities of leadership: empathy."
Loading
In a letter published in The Leader in 2001 under her maiden name Kate Ash-Burner, Ms Ashmor wrote of her support for the policy of using taxpayer funds to subsidise private schools and talked down her experience in the state school system.
Labor's spokeswoman for education and women, Tanya Plibersek attacked Ms Ashmor for praising the quality of private schools and teachers as "far superior" and therefore deserving of government subsidies.
"The Liberals are completely out of touch," Ms Plibersek said.
"How much worse does this candidate's behaviour have to get before Scott Morrison takes action?"
Ms Ashmor wrote in the 2001 letter: "As a former private school student who also attended public schools, I support the federal government's continued subsidisation of private schools".
"I was only able to attend a private school via a heavy subsidy due to the income restraints of my parents, and I firmly believe that I would never have achieved the high VCE score I did if it hadn't been for my private school education.
"The facilities, teaching staff and pastoral care offered by private schools make them far superior to the vast majority of government schools," she concluded.
Ms Ashmor studied at Caulfield Grammar under a scholarship. She refused to provide details of what state schools she attended or her VCE score.
Asked if she still believed private schools were "far superior" to public schools, the Victorian Liberal Party said Ms Ashmor would not be making any further comments.
Loading
Her comments emerged two days after The Sydney Morning Herald and The Age revealed Ms Ashmor referred to Bill Shorten's wife as a pig on social media – something for which she has now apologised.
Before the election was called, she questioned Josh Burns, the Labor candidate for Macnamara, about whether he was as proud of being Jewish as she was.
Macnamara replaces Melbourne Ports which was previously held by Labor MP Michael Danby. Josh Burns stands to hold the seat for Labor according to the ABC's election analyst Antony Green, but only by a tiny margin of 1.2 per cent.
Latika Bourke is a journalist for The Sydney Morning Herald and The Age, based in London.