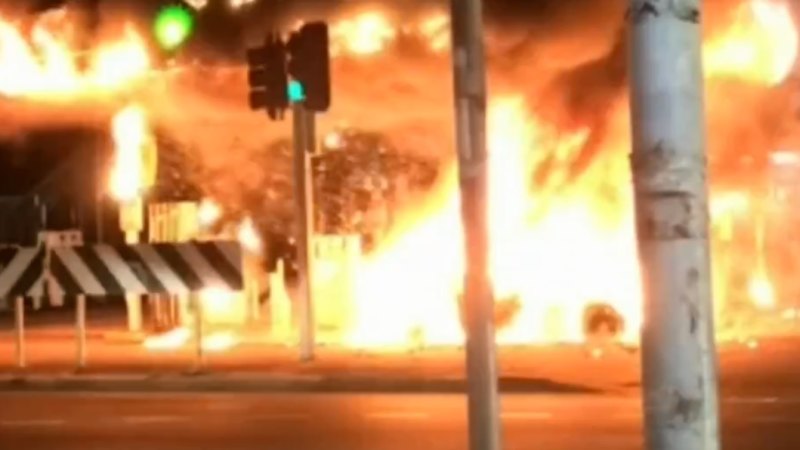 Shortly after, the awning above the petrol station collapsed.
No one was injured from the fire.
Chief Inspector Garry Sims praised the quick action of a service station attendant, who activated an isolation switch preventing the risk of a "potentially very dangerous situation".
Fire and Rescue NSW Deputy Commissioner Bruce Cameron said the car was "burnt to the ground", with "only the engine and the wheels left".
"[The driver] was very upset that his car had been burnt to the ground … it was his prized possession," Deputy Commissioner Cameron said.
While the service station was extensively damaged, FRNSW contained the fire without any damage to the fuel tanks and bowsers, or the associated shop, police said.
Deputy Commissioner Cameron said the recently added petrol, combined with the specific material of the car, made it an "instant fireball".
Police said the incident is not being treated as suspicious.
Emergency services established a crime scene and are conducting forensic investigations.
An assessment of the area found the local environment had not been contaminated through the incident, police said on Sunday.