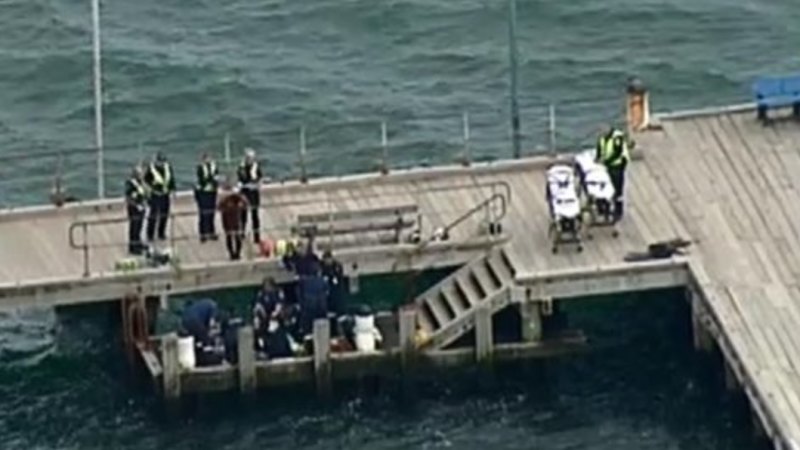 His dive partner, a man in his mid-20s, was unharmed in the incident. He has been interviewed by police.
The police airwing, maritime police and the Coast Guard spent Sunday afternoon searching the nearby coastline for the boat while officers on land searched through nearby boat ramp car parks and marinas.
Police are yet to identify the driver or the boat, but are understood to have a detailed description of the vessel involved.
A five knot (9 km/hr) speed limit applies on all Victorian waters to boat operators travelling within 50 metres of a swimmer or 100 metres of a diving flag.
It is unknown whether the divers were using a flag at the time of the incident or whether the driver of the boat was aware he had struck the man.
Sunday's death occurred only a few kilometres from the location of the 2016 drowning death of a dive instructor and her student.
It was the latest in a string of almost 50 fatalities to strike Victorian waters since last July.
The highest summer drowning toll in more than 20 years saw 28 people drown in the state's waterways between December and the end of February.
The deaths included a diver who died at a popular scuba diving site on the west coast of Cape Schanck on Christmas Day.
Life Saving Victoria Principal Research Associate Dr Bernadette Matthews said the tragic spate of drownings has occurred despite the best efforts of education and beach patrols.