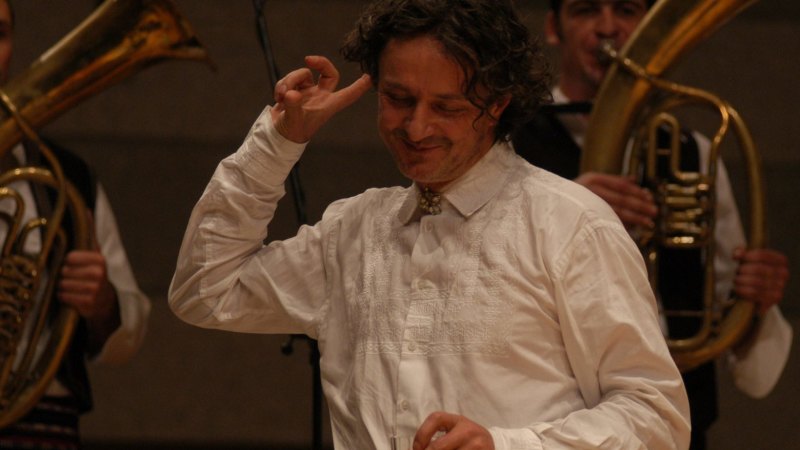 There's nothing wrong with the Serb and his Gypsies being in party mode. It's just that the new material is a little uneven, ranging from the pedestrian Mazel​ Tov to the irrepressible groove of Baila​ Leila, with its blistering question-and-answer dialogue between the five horns and the wailing singing of Muharem​ Redzepi​.
Another regret was that the use of samples has increased again, so Redzepi​ spent less time playing percussion, and perhaps the on-stage energy was slightly compromised by the players responding to automated drumming, for instance, rather than a flesh-and-blood participant. Then again, that didn't hold Kalashnikov back.
Many of the old favourites were wheeled out, including a rousing Bella Ciao. But contrast is vital, and leavening the concert were the gorgeous Tango of the Soul, performed just by Redzepi​, Stojan​ Dimov​ (clarinet) and Bregovic​ (whose guitar made a rare appearance in the foreground), and later the beguiling In the Death Car.
Now here's a plan: what if the next time Bregovic​ comes, he and his band collaborate with one of our orchestras?