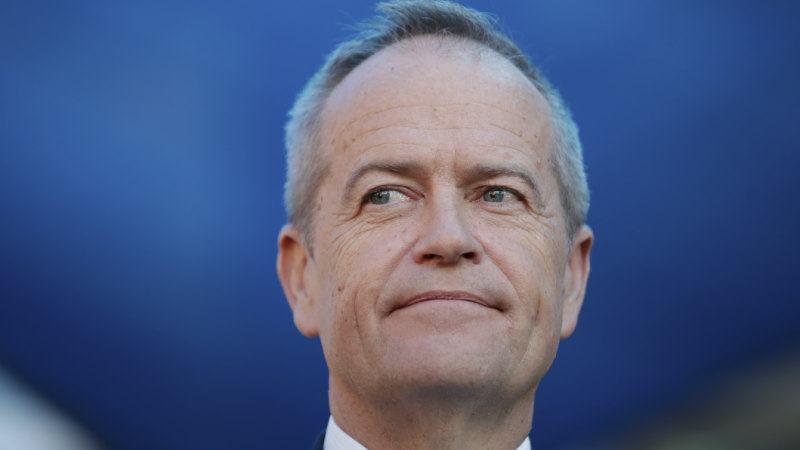 Loading
The union claimed on Twitter that Mr Shorten's office had called the police but a federal Labor spokesperson denied that.
"The AFP notified the office and the local Moonee Ponds police that they were aware of a planned protest," the spokesperson said.
"As normal protocol, police attended because they were unsure of how large the protest would be.
"Centre management subsequently notified the police about the protesters as they were handing out leaflets in the centre – this had nothing to do with us."
The union has been campaigning for an immediate rise to the dole, saying its members cannot afford to wait for Labor to conduct a review of Newstart if the opposition wins office on Saturday.
The AUWU has been holding peaceful protests and handing out material outside Liberal MPs' offices, but in recent days has taken to handing out material outside Labor MPs' offices.
Mr Shorten has promised to hold a review into the dole, which business leaders, Labor frontbenchers and even former Liberal prime minister John Howard have argued is unsustainably low.
But amid widespread expectations Labor would lift the rate of the dole if it wins office, Mr Shorten was forced to defend the lack of detail in Labor's budget costings.
On Sunday, he said Labor could not provide budget details on a revised Newstart rate until a widespread review into the dole and associated benefits was complete.
"We're going to talk to the experts," Mr Shorten told the ABC.
"We're not going to pour shame, we're not going to say that people on $265 a week should just be ignored because they don't have the same political voice that the property industry has or that other vested interests have."
Ms Thomas, who said she had been forced to go without medication for depression and menopause for as long as a month because she could not afford them, told The Age she had written to Mr Shorten repeatedly without response.
"It needs to be told how much we are hurting, and how much needs to be done," she said.
Bianca Hall is a senior reporter for The Age. She has previously worked in the Canberra bureau as immigration correspondent, Sunday political correspondent and deputy editor.