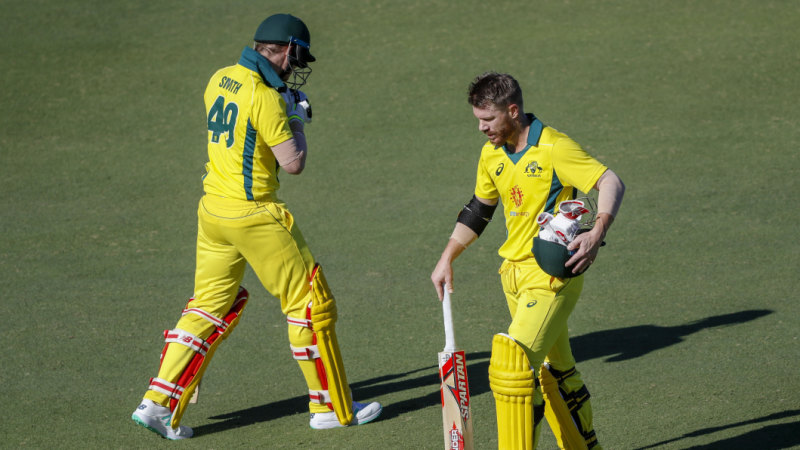 The Barmy Army has already pledged to try and get under the skin of Justin Langer's men. They recently released photoshopped images of the Australian team in their World Cup strip, replacing "Australia" with "cheats" on Warner's shirt.
I hate cheating and that is what they did, they cheated.

Ian Botham
Foster's, which is marketed as an Australian beer and owned by South African and British conglomerate SABMiller, has released a commercial in which an Australian applies sandpaper to a cricket ball.
Fans were handed cards labelled "4" and "6" made of "Australian ball-tampering grade sandpaper" at a one-day international at The Oval last year, which prompted former coach Darren Lehmann to hit out on social media.
In 2005, lurid details of Shane Warne's partying personal life found its way into the local tabloids. He addressed an incident in his book last year, conceding he had not been in a fit state for a day of the Trent Bridge Test which Australia lost by three wickets.
Langer said last month after their series win against Pakistan that the team was drawing up strategies to deal with the vitriol they expected to come from English fans and media.
Loading
The Australians were given a hostile reception in South Africa last year, with Warner copping the brunt of the sledging from fans.
While England spinner Moeen Ali has called for local fans to treat the Australians with respect, former great Ian Botham has warned Smith and Warner, who are due to play their first official match for Australia on Saturday week, to prepare for abuse from local crowds.
"I hate cheating and that is what they did, they cheated," Botham said.
"One of the players [Cameron Bancroft] captains my county (Durham) and I'll have to show him that Foster's advert where the Aussie lads are taking phone calls for advice while rubbing a ball with sandpaper.
"The Barmy Army have already done about eight or nine songs. I think David Warner might feature a fair bit in those."
Botham fired an early Ashes barb, declaring that England would regain the urn with a whitewash.
"I would say 5-0 … for Glenn McGrath I'd say 6-0 even though there are only five games," Botham said.
"I think England will win because they have a home advantage and I think the Australian boys will be copping it a fair bit."
Andrew Wu writes on cricket and AFL for The Sydney Morning Herald