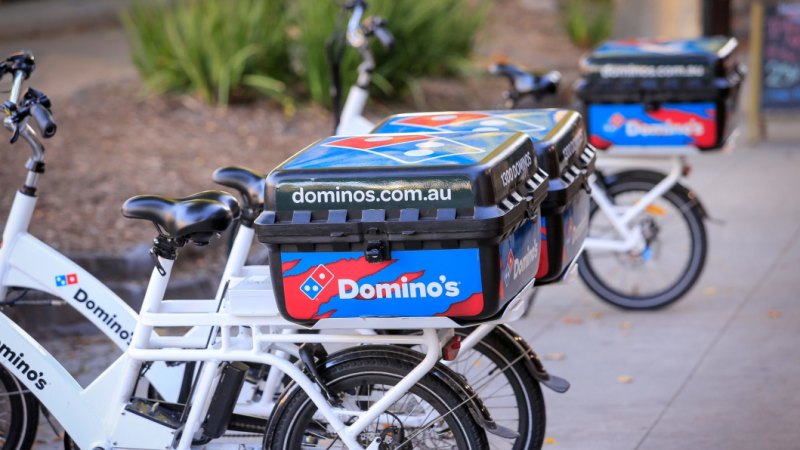 Mr Knight told an investor webcast that it was "not unexpected" that some franchisees with underperforming stores would be unhappy with Domino's when they left the business and may launch legal action.
"We've not had any franchisees or former franchisees lodge any proceeding as a result of this process, and that would remain my hope," Mr Knight said.
Loading
"But it would not be unexpected if they did, either as an attempt to bargain with us, or because they are genuinely aggrieved."
Mr Knight said some franchisees forced out of the business might try to go to the media to complain about their treatment.
Domino's has previously been the subject of media reports that revealed many franchisees struggled to make money as part of the company's network, even as head office turned in handsome profits.
Mr Knight said he was confident that the Operations 360 program would help both the company and remaining franchisees in the long term.
Stores taken over by head office are run by company in the short term, and then sold to new franchisees.
At its half-year results in February, Domino's said it was running 92 corporate-owned stores, and said on Wednesday that had grown further due to Operations 360.
The numbers compare to 86 corporate stores at the end of 2018 and 74 at the end of 2017.
Domino's also said on Wednesday it was close to finishing the rollout of its "Pizza Checker" quality assurance technology to all stores.
Using a cameras and artificial intelligence to scan pizzas and ensure they have the right ratios toppings and are cooked properly before they go out to customers, Pizza Checker was already putting a "much-needed extra focus on product quality" and improving customer satisfaction, Mr Knight said.