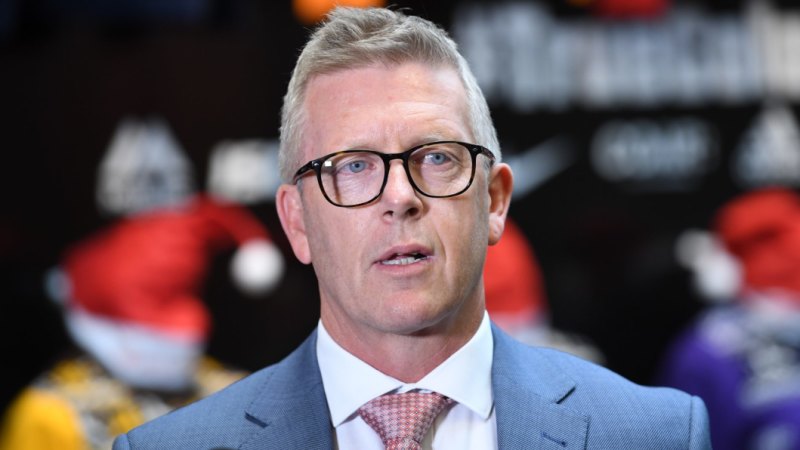 If the system had been in place in 2018 Greater Western Sydney would have played Port Adelaide and Geelong would have played North Melbourne on the weekend that is currently a pre-finals bye for the opportunity to play in the finals series.
The AFL also outlined work being done by AFL and AFLPA to improve the structure of the pre-season so that there is a balance between clubs having access to players, holiday breaks and external demands such as community camps, captain's day and induction camps.
AFL football boss Steve Hocking said the aim was to give clubs eight-10 weeks uninterrupted time with their players during the pre-season with the shutdown period likely to remain at three weeks.
It is also understood that the preferred option is for the JLT Community Series to remain at two official games plus a practice match however six-day breaks between games would be eliminated in this time with many clubs unhappy that they had six-day breaks during this year's JLT Community Series.
Loading
Hocking gave the committee the data on the nine rule changes the AFL introduced this year. He said the likelihood of scoring in the first minute after a centre bounce increased due to the six-six-six rule but then reverted to a game similar in form to 2018. The new kick-in rule had not had much effect on scoring.