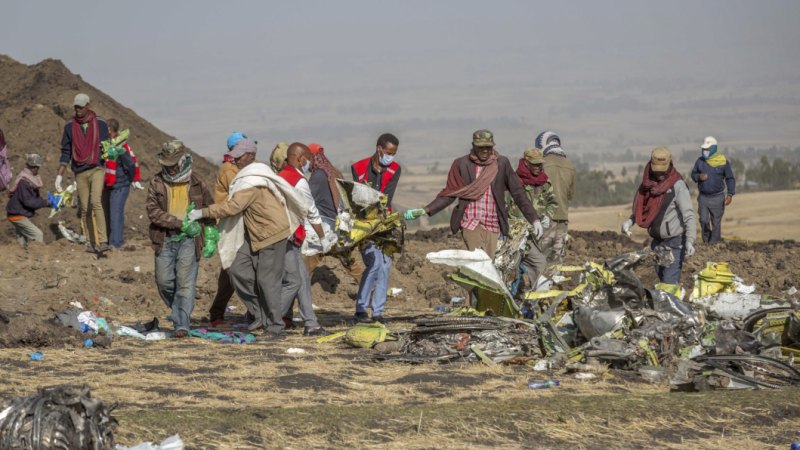 The International Air Transport Association's director general Alexandre de Juniac said on Sunday that the organisation – which represents the world's biggest airlines – was doing everything it could to repair the system of mutual recognition between regulators that had existed for decades and made it easy for airlines to fly new aircraft into new markets.
"Trust in the certification system has been damaged – among regulators, between regulators and the industry and with the flying public," he said at opening of IATA's AMG in Seoul, South Korea, on Sunday.
Loading
IATA convened a summit last month between airlines that operate the MAX, air regulators and aircraft manufacturers, and will hold another soon to "try to find alignment, strong collaboration and transparency on what is going to be done for this aircraft so it can reintroduce to service in the best conditions for everyone".
That included improving the system, if necessary, he said. He said the flying public was confused when the MAX was grounded at different times in different places.
Australia's Civil Aviation Safety Authority grounded the 737 MAX on March 13 – three days after China and a day before the US, which is Boeing's home country and the last jurisdiction to act.
Fiji Airways was the only airline operating the MAX into Australia at the time.
"Anyone would expect better," Mr de Juniac said.
Virgin Australia has pushed back its order for 48 MAX aircraft, which were due to start arriving this November, to July 2021.
Trust in the certification system has been damaged.

Alexandre de Juniac
The FAA has not given a timetable for when it expects to approve Boeing's upgrades to the anti-stall flight software, and some in the industry have warned the grounding could last another six months.
With almost 400 aircraft grounded across dozens of airlines, IATA's chairman, Qatar Airways CEO Akbar Al Baker, said IATA was "not taking this damage to the industry lightly".
IATA on Sunday revised down its outlook for the global air transport industry, expecting it to make a combined $US28 billion ($40 billion) net profit in 2019, compared to $30 billion in 2018.
Six months ago it expected a profit of $US35.5 billion this year.
The deteriorating outlook was due to rising fuel prices and a collapse in global trade amid the US-China dispute, which hit both passenger and cargo volumes, Mr de Juniac said.
Fierce competition between airlines meant carriers could not increase ticket prices to absorb higher costs.
IATA estimated airline passenger numbers to rise to 4.6 billion, up by 200 million from last year, but growing slower at 5 per cent year-on-year compared to 7.8 per cent growth in 2018.
Cargo levels would be flat, at 63.1 million tonnes, a dramatic slowdown from 9.7 per cent growth in 2017 and 3.4 per cent in 2018.
Some of these headwinds are already being felt in Australia. Qantas expects fuel bill will be about $660 million higher this year, which drove a 16 per cent fall in profit in the December half.
Virgin last month slashed its full-year forecast by $100 million to a loss of at least $35.5 million, which it blamed on fuel, foreign exchange and softening demand. While Air New Zealand has revised its three-year network growth forecast from 5 to 7 per cent to 3 to 5 per cent.
The reporter travelled to Seoul as a guest of IATA and Korean Airlines.