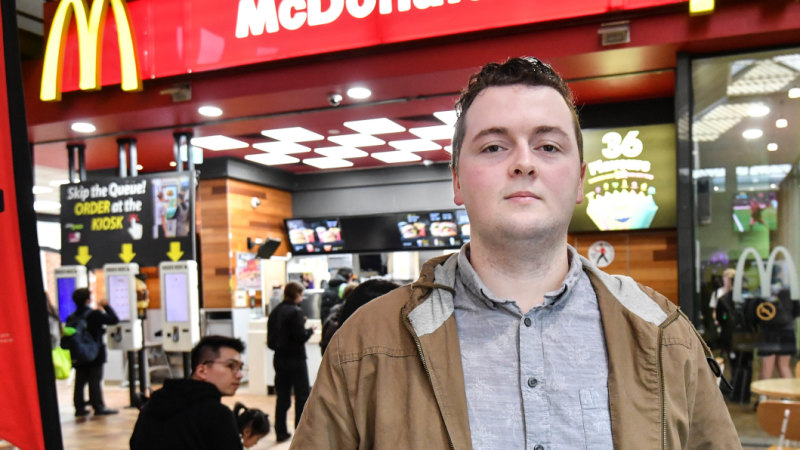 The union's national secretary, Gerard Dwyer said a stumbling block in negotiations had been the company's refusal to include a penalty rate mirroring clause which would have passed on any improvements in penalty rates.
"The SDA refused to support an agreement that could have locked McDonald's workers out of potential penalty rate rises delivered under a future Labor Government, and therefore took the position of advising McDonald's workers to vote 'no' on the agreement before the election," Mr Dwyer said.
Loading
Once the Federal election result was known, the inclusion of a penalty rate mirroring clause in the McDonald's enterprise bargaining agreement "had become a moot point".
"With a Coalition election victory and the prospect of reversing penalty rate cuts regrettably not supported by a Morrison Government, the SDA advised McDonald's workers to consider the new terms of pay and conditions in the proposed EBA including shortfalls that we will be seeking to have rectified by undertakings before the Fair Work Commission (FWC)," Mr Dwyer said.
"This agreement will improve penalty rates for McDonald's workers, provides a new laundry allowance, creates a formal process that will assist casual employees in securing permanent work and ensures those on higher base rates of pay do not fall straight back to Fast Food Award rates of pay."
The enterprise bargaining agreement will now be forwarded to the Fair Work Commission for review and approval.
Loading
An investigation by The Age and The Sydney Morning Herald in 2016 found that the workplace agreement with the Shop, Distributive and Allied Employees' Association paid some workers one-third less than the award and saved McDonald's tens of millions of dollars in wages a year.
The deal was approved by the Fair Work Commission at the time, despite a legal requirement it only endorse agreements that ensure workers are paid above the minimum wage.
The investigation found similar underpayment across fast food and retail, including at Woolworths, KFC and Hungry Jacks, under deals struck between employers and the SDA.
The Age and Herald has reported that Maccas had avoided paying Saturday and Sunday penalty rates in return for a small increase in the ordinary hourly rate. Young workers are currently paid as little as $8.64 an hour at McDonald's, even if they work on Saturdays and Sundays.
In 2016, the full bench of the Fair Work Commission found that a deal involving Coles failed the "better off overall test" – the legal test that says workers must be paid more than the award.
Since then major employers including Woolworths, Domino's and Coles have started to pay workers legal minimum penalty rates in a significant boost to their pay.
Anna Patty is Workplace Editor for The Sydney Morning Herald. She is a former Education Editor, State Political Reporter and Health Reporter.