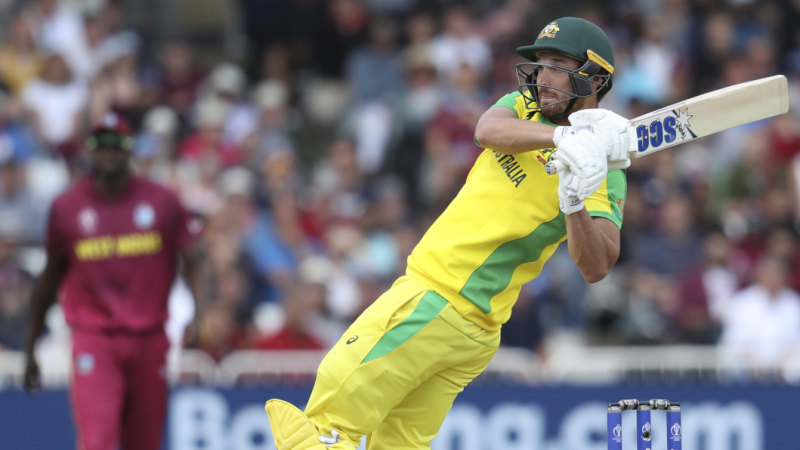 What an entertaining cameo. He's out LBW (and this time his THIRD review was unsuccessful)
The big fella has his eye in. Gayle belted three boundaries off Cummins' second over. Up and going no doubt.
Chris Gayle given out caught behind …. but he appealed straight away. He knew he hadn't hit it. Replays also showed that, but they also showed the ball clipped his stumps but the bails didn't fall off! Good golly.
Then the next ball, another review! Gayle right again. This one was for an LBW decision from a Starc yorker. Remarkable stuff. 
West Indies 1-12, 2 overs
Mitchell Starc has the ball
They put 288 on the board after the 10th wicket fell right on the end of the 49th over.
Mitchell Starc caught in the deep.
Australia 288, 49 overs. Starc c Holder b Brathwaite 8 (9b)
The shot was looking like another six … but it was caught by Jason Holder in the deep. Coulter-Nile gone in the 90s but what a brilliant innings! Coupled with Steve Smith, Coulter-Nile has put Australia in a strong position. 300 runs still a chance
Australia 9-284, 48.2 overs. Coulter-Nile c Holder b Brathwaite 92 (60b)
Cummins a casualty chasing late runs.
Australia 8-268. Cummins c Cottrell b Brathwaite 2 (6b)
Consecutive sixes! He now has the highest score for a No.8 at a World Cup. A century is not out of reach.