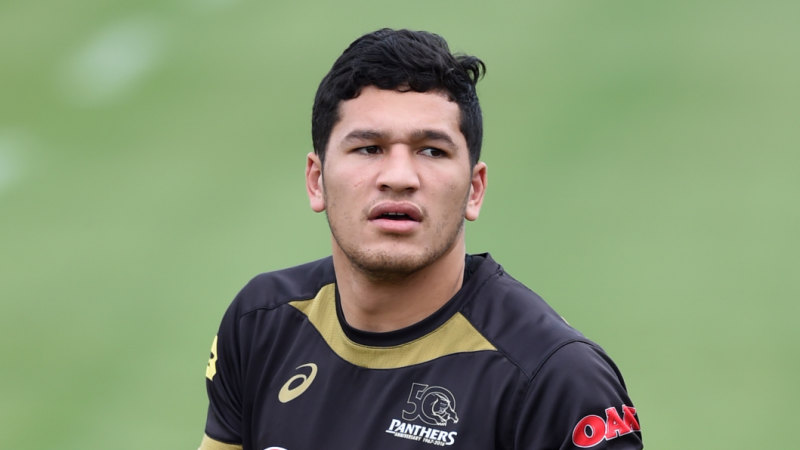 "He's helped me along from such a young age and I trust what he says, the counsel and advice that he gives. I took it on board with making my decision.
Loading
"He said he had been [at Canterbury] before and the one thing about the Bulldogs is that they are a strong club and will be very good, that the players would be good for me.
"He assured me they would be big on family as well, he gave his little input there.
"I wouldn't say that [alone] made my decision, at the end of the day it came down to what they had for me.
"Then my wife and I made the right decision. I'm lucky to have his number to call whenever I need to get some counsel and advice."
Watene-Zelezniak will make his Canterbury debut in the centres against the Roosters on Sunday, but his long-term position remains unclear. The incumbent Kiwi custodian, who can also play on the wing, said his preference is to fill the No.1 jersey longer term.
"I get asked that question a lot and all I've ever said is I prefer to play fullback," Watene-Zelezniak said. "That's where I grew up playing. It's just where I prefer but I'll play anywhere I'm needed.
"(Coach) Dean (Pay) knows I'll play anywhere just to play – if he wants me in the front row, I'll play front row."
If Watene-Zelezniak was intent on playing fullback, he could have shifted to Townsville to immediately take up the Cowboys offer. He may well been the long-term replacement for James Tedesco at the Tigers, where he has a strong relationship with New Zealand coach Michael Maguire. However, "DWZ" said finding the right fit for his family was more important than playing or even ladder position.
Loading
"Madge [Maguire] is a good friend and coach," he said. "It was always out of Tigers and Bulldogs, but I just felt Bulldogs was where I needed to be.
"I'm grateful to have the opportunity to be coached by Madge if I'm good enough to get into the Kiwi team.
"[The Cowboys] was tough because Townsville is a massive move for my family, I have two kids and a wife. With the kids, it wasn't the right move at the time.
"With Parra too, it was one of the hardest decisions I had to make in my life. We've made it now and we're happy."
Watene-Zelezniak fell out of favour at the Panthers just months after being handed the Kiwis captaincy. Penrith coach Ivan Cleary dropped the local junior in mid May after an apparent falling out. However, the Test star declined to comment on his relationship with Cleary or the Panthers.
"I don't really want to talk about it, my main focus is on the Doggies, how I can do a job for them," he said. "I'm really happy. I've tried to leave it all behind."
Watene-Zelezniak will come up against the Panthers for the first time at Bankwest Stadium in round 20.
"I'll find it awkward because it's all I've really known as a kid," he said. "I grew up in Penrith, been there since I was five years old. The boys know how I am, they're really good mates of mine. It's different, I'm sure they will go hard and I'll play hard."
Adrian Proszenko is the Chief Rugby League Reporter for the Sydney Morning Herald.