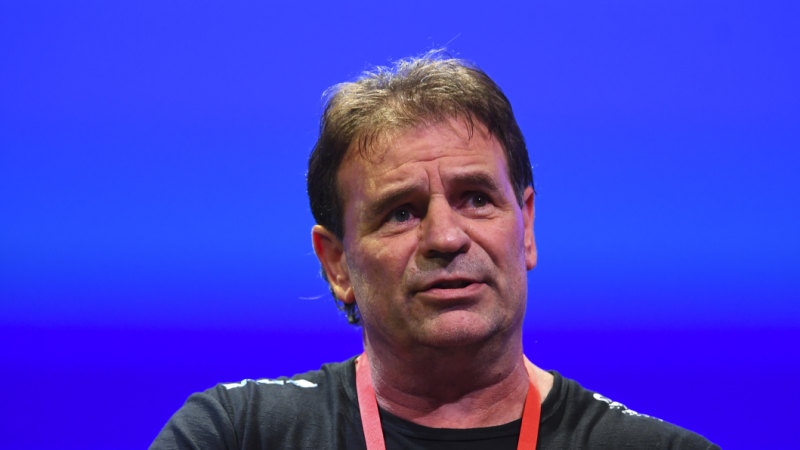 She has given so much of herself to the cause of reducing both family violence and violence against women generally, and to supporting victims, that her name is synonymous with their entitlement to exist without fear of violence. In a country where a woman a week dies at the hands of a partner or ex, the urgency of her message has been accepted.
Loading
For her trouble, Ms Batty has had to endure horrendous trolling and threats from a small but organised section of society that did not, and does not, appreciate the daylight she throws on violent men. Not all men, violent men.
Figures in the so-called Men's Rights Movement have made Rosie Batty a favourite target, hounding her personally because she has emphasised the gendered nature of violence against women.
The less traction there was for their mad conspiracy theory that Rosie Batty was using family violence as a strategy to reduce male power, rather than simply responding to it as an authentic emergency and demanding action to protect people at risk, the more intense the attacks on her became.
The bullies who have striven to shut down Ms Batty's attempt to bring the widest number of people possible in to anti-violence campaign have consistently employed language just like that Mr Setka used about her.
He reportedly told a meeting of his union's national executive last week that Rosie Batty's effort had led to men to having few rights.
This echoed Mark Latham's crazy allegation in 2016 that Australian of the Year, Ms Batty, was using domestic violence to campaign "against all Australian men"; that's ridiculous, of course, and the community knows it.
Reasonable people of both genders see that her work to put victims at the centre of efforts to reduce violence is vital.
So we take it personally when a man in a position of enormous power – and one who will plead guilty to harassment and to persistently breaching a court order – implies the drive to improve women's safety is of less importance than the perception some men may be losing something by being required to change their behavior.
Thankfully, the powerful men who cut John Setka loose on Tuesday made clear (at last) that they understand just how unacceptable Mr Setka's attempt is to discredit Rosie Batty and her message that "there is still much to be done before victims receive the respect that they deserve". Better late than never.
Wendy Tuohy is Lifestyle editor.