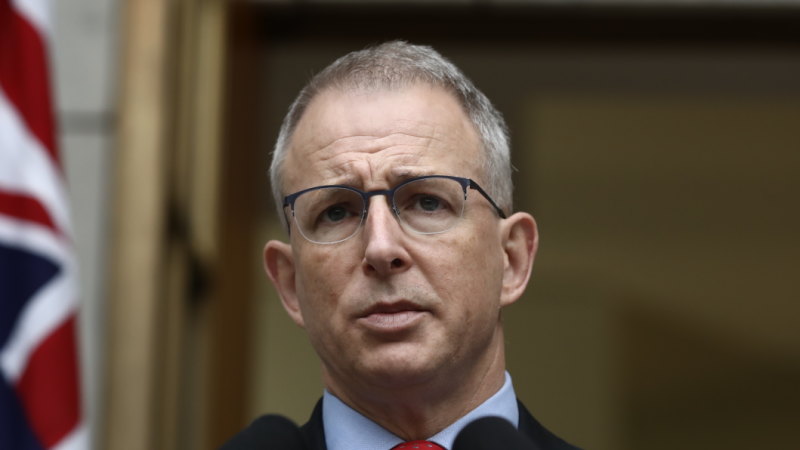 "And, of course, it's very dynamic. Over the last 20-25 years, we have seen different vendors have relative strengths and weaknesses and, of course, the opportunity that vendors are getting to provide 5G services or networks in Australia and in other markets help them develop scale and capability."
Loading
He said he was "confident that we are going to get high quality, world class 5G networks in Australia" and that a key reason for that was the "vigorous competition" between operators.
The Coalition government announced in August last year that companies "likely to be subject to extrajudicial directions from a foreign government" would be barred from the rollout.
While not mentioning China specifically, the decision was targeted at Chinese vendors Huawei and ZTE based on advice from Australia's intelligence and security agencies, which warned the companies' could be used to compromise networks.
Huawei has consistently rejected the security concerns and, responding to Mr Fletcher's comments, dismissed his view on the commercial and technical consequences of the ban.
"It is simply irrefutable that excluding Huawei from the Australian 5G market means Australians paying about 30 per cent more and — worst of all — getting inferior 5G services," said a spokesman.
The spokesman said it was "widely acknowledged that our 5G technology is at least 18 months ahead of our rivals" and operators globally were "desperate" to use Huawei's equipment.
A European telco industry report released earlier this month found that exclusion of Chinese firms would add about 55 billion euros to the cost of the 5G rollout across Europe and delay the technology by about 18 months.
The other major equipment providers involved in the emergent technology include Ericsson, Nokia and Samsung.
Telecommunications consultant Paul Budde said Huawei's success globally was a "clear indication" of their competitive prices and better technology.
Loading
"They are the world leaders in 5G with perhaps as much as a one-year innovation lead on the rest of the industry. It is highly unlikely that this is now suddenly evaporating. So I certainly believe that we are missing out both on competitiveness and on innovation," Mr Budde said.
Huawei is able to restrain its prices because of cheaper labour costs and the significant support it receives from the Chinese government, which celebrates the company as a "national champion".
Australia was the first Five Eyes intelligence partner to ban the Chinese technology giant from 5G. The company fears the decision could jeopardise its global expansion into other, larger markets.
The Chinese government has also reacted angrily to the policy, recently complaining about the "discriminatory market access prohibition on 5G equipment" at a meeting of the World Trade Organisation in Geneva.
The United States under President Donald Trump has also excluded Huawei from its 5G rollout and has been waging a global campaign against the company, urging countries to put in place in their own bans.
Outgoing British Prime Minister Theresa May diverged from the positions of key allies Australia and the US, paving the way for Huawei to participate in "non-core" parts of 5G networks.
Fergus Hunter is an education and communications reporter for The Sydney Morning Herald and The Age.