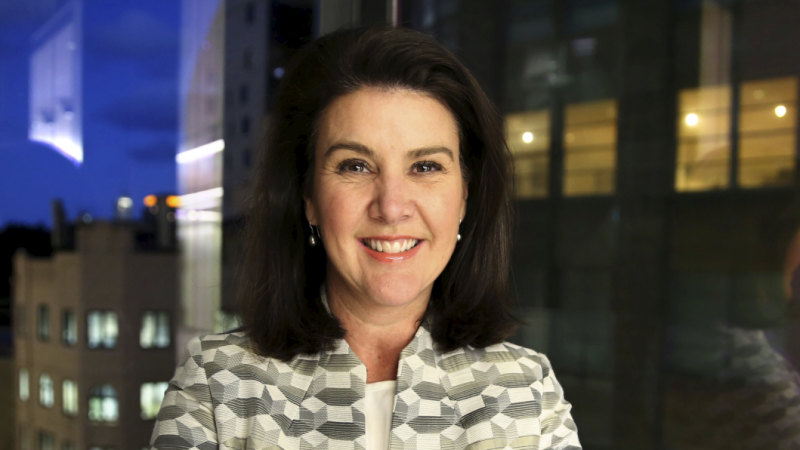 "Which is why we have to get rid of high fees, duplicate accounts, underperforming funds and unnecessary insurance, because that is what makes the system inefficient," she said.
Loading
"If a system is compulsory and it quarantines nearly $1 in every $10 that you earn for up to 40 years, it is imperative that the government make that system as efficient as possible.
"In my mind, no government in good conscience can demand workers compulsorily quarantine more of their money. I don't think the government can morally ask workers to give up more of their current earnings and put them into an inefficient system."
The Victorian senator, who was elevated by Mr Morrison in his post-election reshuffle, said there was "an urgency attached" to making changes – with the compulsory superannuation guarantee scheduled to rise from 9.5 to 10 per cent of pay packets in 2021, before climbing to 12 per cent by 2025.
She said a default best-in-show list, which has been resisted by the industry, and a clearout of dud funds were on the table. Stapling, which would see one account follow a worker throughout their life, was also "worth exploring further".
"You could look at a different number [more than 10] in best-in-show to prevent market consolidation, you could look at different selection mechanisms to maintain the competitive tension," she said. "I would like to see the system improved quickly because workers' retirement outcomes are being affected. There is no time to waste."
Senator Hume said Australians should be proud of the superannuation system, which has grown to 145 per cent of gross domestic product over nearly three decades. Establishing roles for the Future Fund and Commonwealth Super as a different option for default super funds were also worth examining.
The former policy adviser at AustralianSuper said she had no time for shareholder activists, after Australian Council of Trade Unions president Michele O'Neil said union and employer-backed super funds should use their industrial weight to force companies to offer better conditions and wages.
"I actually think that the industry spoke quite consistently on that," Senator Hume said. "There is no room for activists in directors."
Loading
The not-for-profit industry and for-profit retail funds have been locked in a decade-long feud over delivering outcomes for members. The Productivity Commission found on the whole, industry funds outperformed retail funds.
"I would like to see a laying down of arms in the culture war – particularly between industry and retail sectors," Senator Hume said.
She said the Coalition would examine establishing a separate consumer advocate for superannuation.
"There are so many voices in this sector and at the moment the only advocate, the only voice for all members is the government," she said.
"It is a voice that is missing from the debate. We have $2.8 trillion industry and yet members don't have one consistent voice. That is a significant oversight."
Eryk Bagshaw is an economics correspondent for The Sydney Morning Herald and The Age.