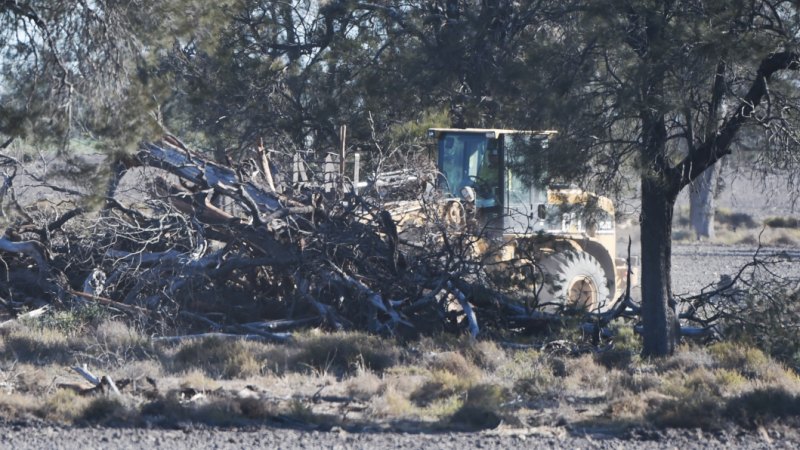 "Responses to incidents of unlawful clearing are slow, with few tangible outcomes," it said. "Enforcement action is rarely taken against landholders who unlawfully clear native vegetation."
Loading
Problems included the treatment under the code of some plant species to be "invasive" – and therefore permitted to be cleared – even when they "may not be invading an area", while there was little scope by the Local Land Services (LLS) to reject higher-risk applications.
The Audit Office also singled out the tardy approach taken to enforce the codes, noting that the Office of Environment and Heritage (OEH) is yet to commence any prosecution since the laws were passed.  The more than two-year delay in identifying and analysing "unexplained land clearing" made it difficult to minimise environmental harm or gather evidence to prosecute unlawful clearing.
So far, OEH had identified about 1000 instances of unexplained clearing. Despite some 300 investigations in progress at any time, "there are only two to three prosecutions, three to five
remediation orders and around 10 penalty notices issued each year for unlawful clearing", the auditors found.
Energy and Environment Minister Matt Kean said he welcomed the report and said as the new minister, "I want to make sure we are protecting our environment in NSW".
"I want to leave it in a better state than the one we inherited," he said, adding "work to implement the recommendations is already underway".
"This is disaster," Kate Smolski, chief executive of the NSW Nature Conservation Council, said of the findings.
"Hundreds of thousands of hectares of wildlife habitat are being bulldozed under these laws with virtually no oversight, accountability or enforcement of environmental protections."
Ms Smolski called for a moratorium on code-based clearing until an independent review of the laws and enforcement resources is conducted.
The report comes as separate government data shows the government has given approval for 278,503 hectares to be cleared under the codes in the period from March 9, 2018 and May 24, 2019. That size amounts to an area larger than the ACT.
The approvals are valid for 15 years before they lapse, and cover so-called category 2 lands where clearing is regulated.  Vegetation removal on unregulated land, or category 1, is not recorded.
The Audit Office recommended improved administration of the codes by the LLS by the end of 2019, including requiring landholders notify authorities if they do not comply with the code and improving surveillance to be delivered to OEH "in a timely manner".
OEH – or its successor agency after the office is absorbed by the Planning cluster from July 1 – should also publish data on vegetation clearing on an annual basis. The most recent information is only out to June 30, 2017.
Penny Sharpe, Labor's acting leader, said the government "should admit its failures and immediately suspend the operation of its self-assessed land clearing regime so that no landholders or biodiversity hotspots are jeopardised by decisions based on inadequate information and processes".
"After almost two years, not a single element of the government's code-based land clearing system is working for the benefit of the state," she said.
Comment has also been sought from Nationals leader John Barilaro, who was a strong advocate for the law changes, and from NSW Farmers.
Peter Hannam writes on environment issues for The Sydney Morning Herald and The Age.
Most Viewed in Environment
Loading