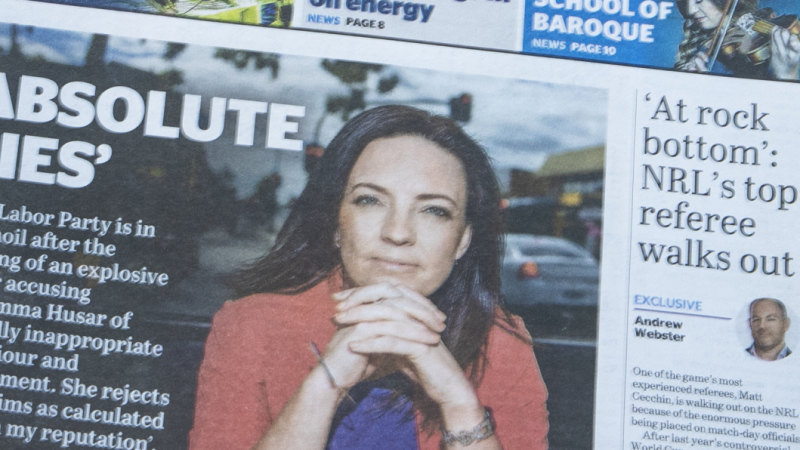 "With 15.7 million Australians consuming news electronically, it will become more appropriate to describe this section as News Media.
"Australian publishers are responding accordingly, developing diversified media platforms, funded by consumers. These platforms provide access to professionally-generated content, adjacent capabilities across marketing and journalism driven broadcast."
Newspaper lobby group NewsMediaWorks chief executive Peter Miller has now taken aim at the accuracy of the print advertising forecasts and claimed there is an unexplained underlying pessimism in the figures. Nine is the owner of this masthead.
Loading
In 2014 to 2018, on a compound annual rate basis, print advertising fell 11.5 per cent, he said.
"A key component in the continued viability of news media is advertising sentiment, which is being negatively impacted by the gloomy PwC print media forecasts," Mr Miller said in a statement.
He said major publishers had "already successfully managed the transition to digital and have strong and growing audiences across platforms".
"We look forward to reviewing the current forecasts with PwC."
A PwC spokeswoman said the business had been publishing the report for two decades, covering 14 different industries.
"We stand by the methodology used in our local analysis, which takes the Standard Media Index as a base line and incorporates data from other third parties to model five-year industry forecasts," she said.
"We welcome industry feedback and will engage with NewsMediaWorks to explore their concerns."
NewsMediaWorks generates the data set Enhanced Media Metrics Australia, whose results from April released on Monday show metropolitan news media is read by 9.5 million people with 17.4 million Australians reading news in some form.
Australia's most-read news title over April was Nine's The Sydney Morning Herald with 7.04 million people reading across digital and print, followed by News Corp's The Daily Telegraph with 4.12 million, The Herald Sun with 3.76 million and The Age with 3.7 million.
Newspaper publishers have increasingly been looking towards paid subscription models to increase revenue and offset declines in print circulation and advertising.
Jennifer Duke is a media and telecommunications journalist for The Sydney Morning Herald and The Age.