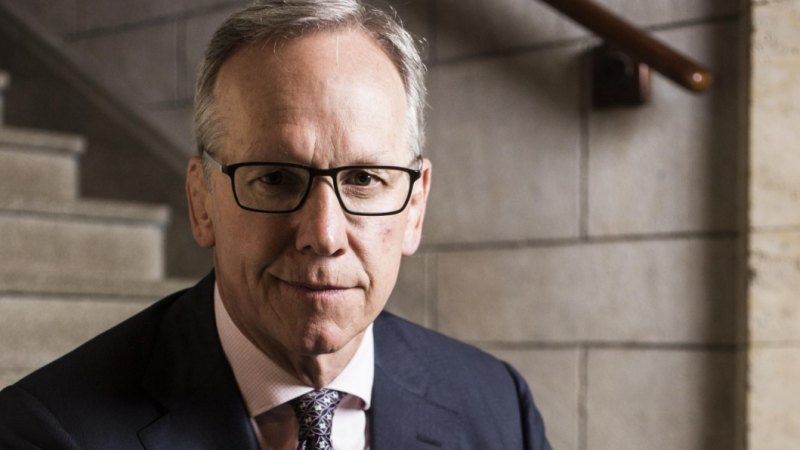 Australian Information Commissioner and Privacy Commissioner Angelene Falk said every Australian had the right to expect that organisations would be transparent when collecting personal information.
Loading
"Our investigation identified deficiencies in Wilson Asset Management's personal information handling practices, which will be addressed through a court-enforceable undertaking," Ms Falk said.
"The community expects that all organisations handling personal information will be clear about what information they are collecting and how it will be used."
Privacy experts expressed disappointment that the regulator could not target Mr Wilson. The regulator sought legal advice about pursuing Mr Wilson but MPs are exempt from the Privacy Act and it found he was acting in his capacity as chairman of the House of Representatives economics committee.
"The problem here is that Mr Wilson sought to use his position as a committee chair to engage in activities that go well beyond facilitating the work of his committee," La Trobe University privacy expert and former Victorian privacy commissioner David Watts said.
Mr Wilson used his position as chairman and parliamentary branding to promote the political campaign but failed to tell hundreds of people who signed a petition on his government website,  stoptheretirementtax.com, that their names, addresses, phone numbers and emails would be transferred to Wilson Asset Management, run by his distant relative, Geoff Wilson, and in which he has investments.
Geoff Wilson defended his company's involvement in the campaign.
The firm, which has more than $3 billion in funds under management, will have to re-train its staff, destroy all personal information it collected and not access any further information from the campaign under the terms of the enforceable undertaking.
"Franking credits are poorly understood outside of the investment industry and we wanted to put the policy firmly on the agenda and ensure it was adequately debated and scrutinised by the public," Geoff Wilson said.
Loading
"With a lot of effort and some risk, we believe we achieved that goal.
"At times, the debate became very heated and unfortunately we were dragged into the politics of the situation."
In February, The Sydney Morning Herald and The Age revealed Geoff Wilson had discussed using the taxpayer-funded inquiry to maximise the chances of defeating the policy with investors.
He later co-ordinated protests, petitions and voter information to maximise the political hit on Labor.
Tim Wilson was widely credited with defeating the opposition's policy through the campaign but was not promoted to the frontbench after the election.
In February, he was cleared of contempt by the Speaker of the House of Representatives, Tony Smith, but chastised for conduct that may have caused damage to the House economics committee's reputation and to the House committee system.
Eryk Bagshaw is an economics correspondent for The Sydney Morning Herald and The Age.